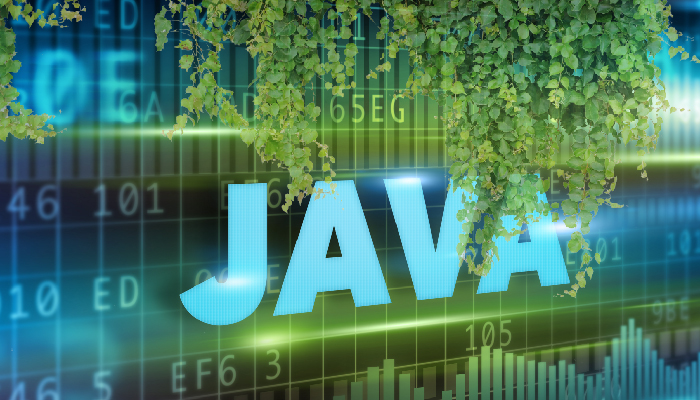 It's no surprise that the explosive growth of the digital economy is driving more mainframe organizations to develop Java applications. With consumer demand for instant service, always-available, high-performing applications, 93% of mainframe organizations surveyed by BMC said Java usage is growing or steady. In fact, many of the new applications are now being written in Java and developers are also rewriting existing ones in that language.
This reliance on Java makes a lot of sense. After all, mainframe organizations are pressured to reduce costs, increase productivity and respond faster to the needs of the business. Applications can be developed much faster with Java. Programmers are readily available and relatively inexpensive. Plus, using Java also costs less to run because it offers the opportunity to take advantage of mainframe zIIP offloading. The challenge is that Java consumes resources voraciously without regard to how it impacts other applications in the infrastructure. Think of its behavior like that of oregano – a popular staple in Italian-American food and other cuisines – that proliferates in a garden, grabbing soil, moisture, and nutrients from the garden without regard to the needs of the other herbs planted there.
Get Java and Oregano Under Control
Oregano and Java are alike because they both need to be monitored and controlled or they'll wreak havoc on other residents in their respective gardens and infrastructure. Oregano plants grow tall quickly, blocking the sun, taking nutrients from the soil and inhibiting the growth of other herbs in a garden. But you need oregano because of its powerful flavor. So, if you like fresh herbs it seems worth the effort to prune and manage oregano to ensure that it's not impacting the other plants in your garden. Fortunately, soil monitoring devices can provide the gardener with the information needed to plant oregano with confidence.
The same concept applies to Java. While its growth is accelerating, new workloads using Java can be highly disruptive because there is no pattern to when Java-induced spikes might occur. With 91% of new client-facing apps using z Systems servers to complete transactions – the heat is on high.  In fact, it could take days, weeks or even months find out that a problem slowing down a service was caused by a misbehaving Java application.
Keep in mind that Java was designed for a distributed environment where it runs in a relatively self-contained mode. The mainframe is all about structure and sharing. Java not so much, as it is OS-agnostic and happily runs in its own world, called a Java Virtual Machine (JVM).  JVMs have little awareness of the needs of other JVMs or unsuspecting mainframe applications. Java workloads impact others because they follow different rules than traditional CICS,  DB2, IMS z/OS workloads, which have years of lessons learned built into them to prevent these applications from causing chaos and disrupting other jobs – such as managing resources in a structured way.
Get a better picture of Java's behavior
New Java workloads are increasing the complexity on the mainframe. With traditional system and subsystem monitoring solutions, the IT staff simply doesn't have a total visibility into the complete environment and lacks valuable insight into the impact Java is having on the mainframe. As more Java applications are deployed and the number of transactions increase, the problem only gets worse. But you will very likely need Java to  support digital business growth, so you must get it under control. And just as with a soil monitor for oregano, the right mainframe systems monitoring solution will provide the confidence to successfully adopt Java workloads on the mainframe.
If you want Java to behave, you need better visibility with an integrated mainframe infrastructure monitoring solution that includes the ability to see what is happening inside JVMs and how Java activity is affecting other applications. You should be able to understand why a mainframe application is running slowly and get to the root of the problem quickly so that you can fix it. BMC MainView for Java Environments gives you the visibility to see what Java on the mainframe is doing and take control. And, since it is a MainView solution, it is integrated with all the other MainView monitors, giving you seamless visibility across the mainframe technology stacks. See how MainView for Java® Environments can help you transform your mainframe for digital business. And then consider having a slice of pizza and contemplating what you might learn from oregano about managing the growth of Java in your mainframe garden.
Annual BMC Mainframe Survey
The 14th Annual BMC Mainframe Survey 2019 reports optimistic trends about the mainframe's role in emerging and established businesses.
Download Now ›
These postings are my own and do not necessarily represent BMC's position, strategies, or opinion.
See an error or have a suggestion? Please let us know by emailing blogs@bmc.com.