Happy New Year! Let's start the year off with a bang. Let's turn a negative into a positive.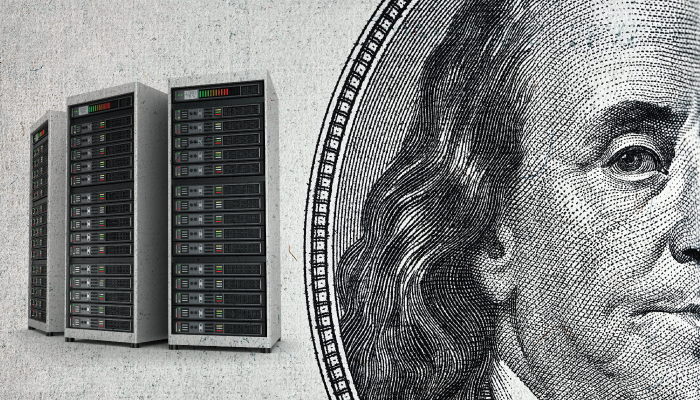 No, I'm not talking about the typical New Year resolutions that people make and never get around to. I'm talking about your mainframe environment and what's worrying you the most–cost. Several studies have told us that cost management is your biggest concern. Making your business agile, modern, digital, and cost effective is all connected. Monthly license charge (MLC) software, like DB2, IMS, CICS, and MQ, can be anywhere from 20-50 percent of a company's mainframe bill. You have probably seen the announcement that IBM has increased your MLC software by 4% this month.
Not concerned? Budgeted for that already? Keep in mind that no additional benefit has been added to your business for this 4% increase. Hopefully, your revenue is growing at a higher rate than 4%, but if it's not, you may suddenly be losing ground. That's not your mainframe's fault. On the contrary, your mainframe is more likely to the basis for your success as a business. Investing in the mainframe is critical, but doing so prudently involves adding the right workloads, vendor partners, and cost management solutions. And then topping it off by preparing your team for the right negotiation strategy come MLC renewal time.
Here's the first thing in 2016 that you can do to turn your mainframe MLC costs around. Let's turn this negative 4% into a positive business impact. You can start by reading this analyst interview with a growing insurance company who has made serious strides to control MLC costs. Also see these recent blogs: "There's Hidden Gold in Your Mainframe" and "How BMC Customers are Reducing Mainframe MLC Costs".
Here's a must – if you haven't done so already – put a strategy and plan together to help you understand MLC cost drivers, manage down MLC in a methodic way, and position your company for the next wave of renewal contracts for your mainframe environment. After all, the lower your MLC is today, the lower it will be 2, 3, or even 5 years from now. You're essentially future-proofing your mainframe cost center for the new digital economy. I'll bet that's never been attempted before. If you're so inclined, read more about digital engagement in this recent article in IBM Systems Magazine written by G Jay Lipovich from BMC.
This effort will not go to waste. You'll be able to better manage the bigger, faster demands hitting your mainframe today – and be ready for the unknown demands of tomorrow – in order to optimize performance, maintain availability, and reduce costs. With 35 years of mainframe experience, extremely high customer satisfaction ratings, and the development of 8 new products in just 2 ½ years, BMC is the right partner for your Mainframe of today – as well as next year and beyond.
Let's make it a happy new year.
Annual BMC Mainframe Survey
The 14th Annual BMC Mainframe Survey 2019 reports optimistic trends about the mainframe's role in emerging and established businesses.
Download Now ›
These postings are my own and do not necessarily represent BMC's position, strategies, or opinion.
See an error or have a suggestion? Please let us know by emailing blogs@bmc.com.