ITIL V4, the latest version of the world's most popular ITSM framework, is scheduled to be released in Q1 of 2019. Announced nearly two years ago at the itSMF USA Fusion 2017 conference, the new ITIL update will focus on integrating ITIL guidance with best practices from the worlds of DevOps, Agile, and Lean. ITIL V4 is being developed by a team of more than 150 industry expert contributors and writers, along with a new ITIL Development Group consisting of more than 2,000 members representing many of the largest organizations in the world.
BMC Helix: Next Generation ITSM
ITIL Basics – What is ITIL?
ITIL is the industry standard for ITSM best practices, focused on aligning the needs of the business with IT services. The current most recent version is ITIL V3 (aka ITIL 2011), which is published as a series of five core books:

Although many have claimed "ITIL Is Dead" over the years, that couldn't be further from the truth as ITIL continues to be the gold standard for ITSM best practices, and interest in the topic has remained quite high globally.
Why ITIL V4?
ITIL processes and best practices have been a powerful tool for organizations to maintain and improve their service management for decades. Two of the biggest criticisms of ITIL, though, have been its relationship with the ITSM community and failure to keep up with recent trends in software development and IT operations. ITIL V4 addresses these by making this update community-driven and identifying Agile, DevOps, and Lean as key focus areas for integration with traditional ITIL best practices. Though not mentioned specifically yet (as far as this author can tell), it will be interesting to see if ITIL V4 suggests services management best practices in the context of trends such as serverless, containers, microservices, and multi-cloud.
The core elements of ITIL V3 are expected to remain the same. The new version of ITIL V4 will simply include new material on integration with additional best practices.
In a separate blog post, we've previously covered the differences between ITIL V2 and V3.
ITIL V4 Certification
As the ITIL core is remaining the same, AXELOS has indicated that all current ITIL Certificates will remain valid. If you are studying now for ITIL V3, don't fret as what you are learning now will still be important but it may be wise to hold off on getting the certification until the new extended version is available. There will also be ways for existing ITIL V3 professionals to upgrade to V4.
ITIL 4 Release Date
According to announcements made by AXELOS, ITIL 4 is expected to launch in the first quarter of 2019 (between January and March 2019). The specific dates are yet to be announced by the company.
Watch the ITIL Announcement
Peter Hepworth, CEO of AXELOS, announcing the ITIL V4 update at the 2017 itSMF USA Fusion conference:
Additional Resources
BMC Helix: Next Generation ITSM
BMC Helix ITSM combines the latest in digital and cognitive automation technologies to enable best-practice ITSM principles, helping you to provide intelligent and predictive service management across any environment. Learn more about BMC Helix ITSM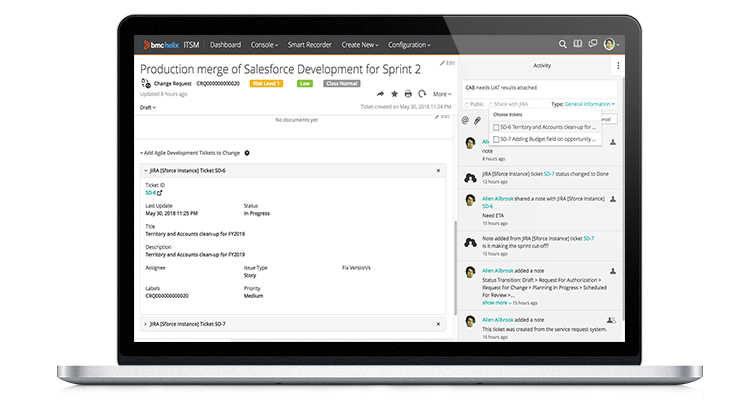 Optimized for ITIL® 4
Predictive service management through auto-classification, assignment, and routing of incidents
Integrations with leading agile DevOps tools such as Jira
Delivered in containers to enable operational and cloud deployment efficiencies
ITIL® Best Practice Books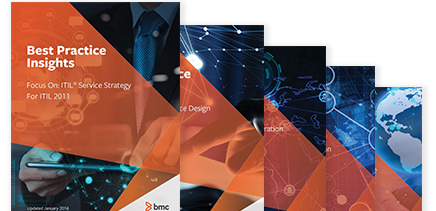 Each free "Best Practice Insights" booklet highlights important elements from the latest version of ITIL® so that you can quickly understand key changes and actionable concepts.
Download Now ›
These postings are my own and do not necessarily represent BMC's position, strategies, or opinion.
See an error or have a suggestion? Please let us know by emailing blogs@bmc.com.