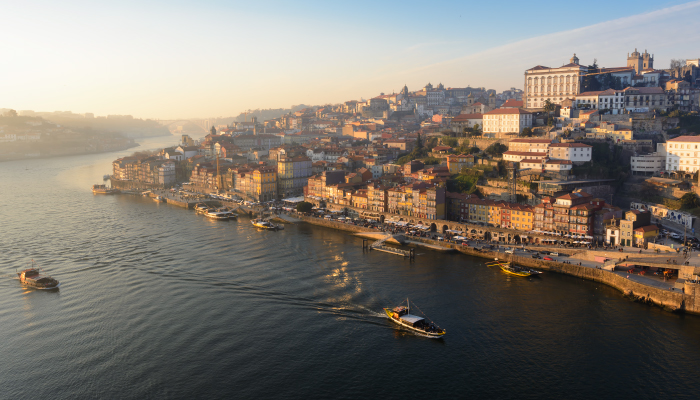 As I settled into my flight home, I couldn't help reflect on all the wonderful, inspiring events that transpired this past week at IDUG EMEA in Lisbon. As per usual, the completely volunteer, user-based organization put on such a professional and informative conference it is no wonder that they have the loyal following that they do. From the thoughtful agenda that was packed full of relevant Db2 topics, to the host of exceptional speakers (first-timers and returning favorites), to the expo floor, to the evening events – this conference was top notch!
There were many other highlights, so I'll just touch on a few. We had many visitors to the BMC booth to talk about our Db2 solutions and to see demonstrations of the likes of Workbench for DB2. People did not come JUST for the free giveaways (although the Db2 12 reference guides and posters are always popular).
BMC's four speakers did the company proud by underlining the commitment we have to Db2 in general – thanks to Jim Dee, Roberto Cason and Dave Baldon (doesn't feel quite right to thank myself!). What I did find gratifying though was the number of people who came to our sponsored session on GDPR and learned how BMC can help with the recovery requirements of this new legislation.
Of course, I mustn't forget the session presented by our new Next Generation Technology (NGT) customer – Valitor from Iceland. This was also the customer's first time speaking at a conference and he filled the room with interested listeners. And the conference closed with an informative and entertaining keynote from our own Jonathan Adams – leaving attendees looking forward to NEXT year. Hopefully the closing keynote left everyone inspired to embrace the challenges and opportunities of digital business and to make a move – any move. Just start. All in all, a GREAT conference.
If you missed an opportunity to speak to us at our booth, please feel free to reach out or read up on the latest and greatest from BMC at www.bmc.com/ngt. If my session on GDPR and how you can solve the recovery pieces quite quickly and painlessly piqued your interest, please read more here: //www.bmc.com/info/mainframe-gdpr.html.
As we all return home to our day jobs and daily lives, let's keep in touch with this vibrant group of Db2 practitioners and continue the conversations through our various virtual communities. At BMC, we'll be busy designing topics and submitting sessions for IDUG NA in Philadelphia, Pennsylvania for 2018. Hope to see you all again at another fabulous IDUG event soon! Obrigado Lisboa!
12th Annual Mainframe Survey Results
The BMC annual mainframe survey is a key indicator of the future health and viability of the mainframe—and this year's report busts 5 common myths about the platform.
Download Now ›
These postings are my own and do not necessarily represent BMC's position, strategies, or opinion.