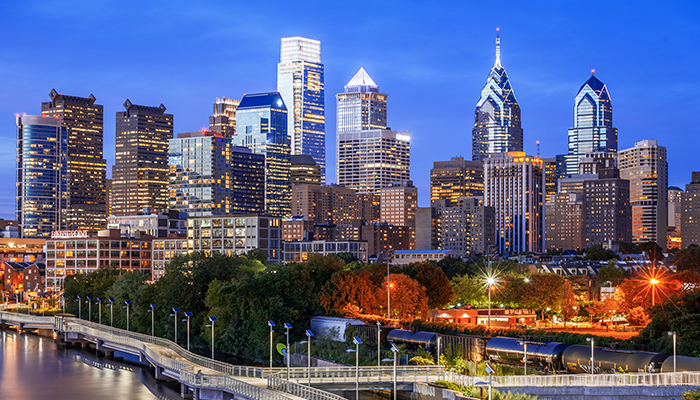 IDUG North America this year is being held in downtown Philadelphia – at the Loews Philadelphia Hotel. IDUG is the premier Db2 event worldwide, and it reaches its 30th birthday this year. Yes – you read that right! The first IDUG NA (and the first IDUG conference anywhere) was held in Chicago in 1989. In those days, IDUG was the ONLY place to go to get those tricky questions answered. Although the world has changed a lot since then (who DOESN'T use Google to answer their questions?), IDUG still has a place. It's an ideal opportunity to not only keep up to speed with new developments in Db2, but it's also a great chance to network with like-minded peers. The technical tracks for which IDUG is famous for provide an intensive learning experience.
Also, there is the IDUG Exhibition center. Stop by our booth (#109) to learn how BMC can help you transform the mainframe for digital business.
Hear about BMC's Next Generation Technology (NGT) including automation and take the opportunity for a 1:1 conversation with one of our NGT developers
See solutions for managing the growing volumes of unstructured data and using LOBs
Book some time with an SQL Performance developer and learn how BMC can help you improve SQL performance and save MLC dollars at the same time
Take a live tour of our demos and speak with our industry experts about BMC's DB2 solutions
Let us show you how BMCs solutions help you optimize application performance and increase staff productivity, all whilst providing you with a better user experience. Marvel at how something as simple as running the right reorgs at the right time can improve APPLICATION performance AND reduce costs.
Can YOU recover your data in the time allowed to comply with GDPR? Are you sure? Can you PROVE it? With BMC you could. Peak performance and BIG savings are the core of BMC's mainframe solutions. We can't wait to tell you more about how BMC can become your trusted partner.
BMC has many exciting sessions for you on the main track:
Jim Dee will present "How To Get 10 Pounds of LOB in a 5 Pound Bag" in Session B01 at 12:45pm on Monday, April 30th.
IDUG Hall of Famer Phil Grainger will ask "Reorging DB2 – Housekeeping or a High Performance Move?" in Session F09 at 8:00 am on Wednesday, May 2nd.
Sheryl Larsen will present "Revival of the SQL Tuner" in Session F16 at 9:20 am on Thursday, May 3rd.
BMC's SQL Performance solution will also be highlighted by Michael Vanner of Northbridge Financial Corporation at 1:05pm on Tuesday, May 1st.
Registration is open and waiting. Sign up today. This year, IDUG is also offering a "Bring a Friend" discount scheme. If, as a fully registered attendee, you want to bring a friend who has never been to an IDUG conference before, then your friend will benefit from a significant reduction in the registration fee and will only have to pay $878!
Forrester study reveals strategies for controlling mainframe costs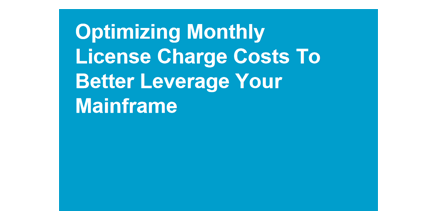 Read this Forrester paper to learn more about the key findings of this study and how to reduce MLC costs.
Download the Study ›
These postings are my own and do not necessarily represent BMC's position, strategies, or opinion.
See an error or have a suggestion? Please let us know by emailing blogs@bmc.com.