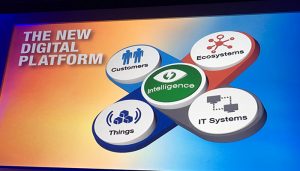 I was once told that no one really cares how the sausage is made.  I suppose for me, someone not in the sausage business, that's true.  But I am guessing that the people who make the sausage care a lot about how it's made.  As I sat in the opening keynote at the Gartner Application Strategies and Solutions Summit, I had this revelation – while the end users, customers and even employees don't care about the technology that powers their everyday interactions, everyone in the ballroom that day definitely cares – after all, in IT it's all about how "the sausage" is made.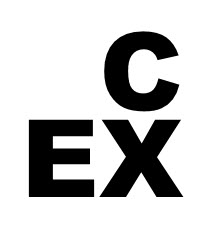 The theme for this year's event was focused on delivering an exceptional customer and employee experience driven by digital transformation.  The mantra: Digital. Programmable. Smart. Gartner analysts Daryl Plummer, Gene Alvarez and Carol Rozwell delivered an entertaining and relevant presentation driving home the ways that organizations will deliver digital experiences, programmatically, built on data and experience. Digital transformations began back in 2012, but few companies have figured out exactly how to deliver this transformation. This may be the closest to a stellar recipe I have seen yet.  Driving home the need for collaboration, leadership and capabilities across a series of five domains including IT Systems, Customers (experience new battleground for many customers), Things, Ecosystems, and Intelligence (Data Science, Machine Learning and Algorithmic), the group demonstrated how you can deliver top-notch customer and employee experiences. Their presentation capped that off with a discussion on Artificial Intelligence and the role machines will play as they continue to learn without the need for human interaction (programming) and adapt to drive new and different experiences based on nothing but the data they have collected.
The Gartner analysts further highlighted that success will require a solid mix of old and new – not just technology, but people.  It's not all on premise – but it's not all cloud.  It's not all digital apps with out of the box thinking, but this must be balanced with teams who bring both seasoned experience along with the millennial view, and competitors will become "frenemies." Yes, frenemies – with so much being developed outside traditional software companies, success may start to depend on traditional competitors finding common ground where they share ideas and technology to sustain market share. But it's not just competitors joining forces. We are already seeing companies recognize where their core competencies exist, and they have given it the good 'ole college try, where they don't.  Think about car companies and interactive dashboard experiences – no longer is it proprietary software in your dashboard – moving forward its Apple CarPlay or Android Auto.  Car manufacturers make the cars, but the experience driven tech companies fuel the digital driving experience. The prediction by Gartner that in 2021, the market demand for applications will grow 5 times faster than software vendors can deliver, will force changes in how all companies approach digital experience, development and delivery.
While no one doubts things have changed, Gartner put a fresh face on this new world that we are all working to wrap our heads around. This just scratches the surface though. There was much more – from edge computing, to information is the new code base, to todays' best practices are solutions to yesterday's problems. The most poignant for me was "ecosystems are the future of digital." We are all familiar with the concept of self-driving cars – but even working in IT I didn't wrap my head around the fact that this is a complete functioning datacenter with all the bells and whistles contained in a cute VW Bug casing. Yes, that's right – a mini-mobile datacenter that is completely self-contained. It has to be – taken to point during this session – do you want your self-driving car calling back to an offsite datacenter to process information and wait for a response before acting? Really puts the idea of "network bandwidth" into an entirely new perspective if you're the one riding in the self-driving car.  I don't trust any Wi-Fi enough for that!  If you're lucky enough to have access to the replay of the keynote session, I believe it's worth every minute to watch. And this was just the first hour of the conference. It only got better from there.
The nearly 170+ sessions throughout the three days continued to deliver messages of digital transformation.  BMC was right there in the mix with Tina Sturgis delivering a session focused on the digital workplace and agile application delivery, Why a Digital Business Means 43% Growth and 26% Profitability. BMC participated in a handful of 1:1 sessions with various Gartner analysts and hosted a cocktail reception for clients attending both the Gartner Application Strategies and Solutions Summit and the Gartner Data Center Conference (held at the Venetian just across Las Vegas Boulevard). And of course the booth – constant traffic from start to finish with meaningful conversations and significant interest in what BMC can do to support the digital workplace as well as aid successful DevOps initiatives.
At the end of the conference, I asked my colleagues what stood out to them about the event. They all shared theories that fed right back into the digital transformation theme and that it does in fact matter how we get there – or rather, it matters very much how the sausage is made.
What does your digital transformation journey look like so far?  Are you mixing things up and trying different recipes as you try to figure it out?  Share your journey with us and hear from your peers how they are making their way towards digital transformation becoming a reality.
2019 EMA Radar for Workload Automation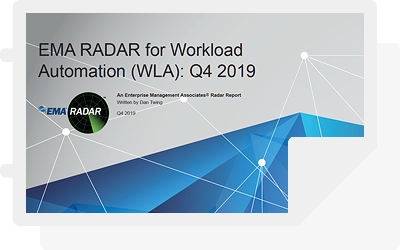 In the Radar Report for WLA, EMA determines which vendors have kept pace with fast-changing IT and business requirements. Read the report to learn why Control-M has earned the top spot for the 5th year in a row.
Download the report ›
These postings are my own and do not necessarily represent BMC's position, strategies, or opinion.
See an error or have a suggestion? Please let us know by emailing blogs@bmc.com.