IT asset discovery solutions like BMC Helix Discovery add a variety of different benefits to your services and multi-cloud environments – from reducing service outages, to improving security operations, to mitigating shadow IT. But Discovery's deep well of data can also play a less obvious but just as critical role in your digital enterprise management strategy: enabling cost transparency.
When partnered with solutions from Apptio, a leading provider of cloud-based technology business management software, Discovery becomes a powerful tool toward your efforts to reduce costs, better manage your budget, and do more with your current investments. Discovery's rich asset and relationship data, used in conjunction with Apptio's financial modeling, gives you the visibility and analysis to understand and communicate the true value of IT across your organization.
Here's how it works. BMC Helix Discovery runs automated, agentless discovery of your IT infrastructure, cloud services, applications, and dependencies. That data, potentially alongside other data from sources like BMC Atrium CMDB or Remedy, gets fed into Apptio's SaaS platform. Apptio analyzes your Discovery data through a financial lens, returning insights like:
Cost allocation information, so you can evolve from basic to robust strategies
Data mapping, showing how financial ledger costs are derived and allocated to IT assets
A single, integrated view of fixed versus variable costs across IT functions and technologies
The collaboration between BMC Helix Discovery and Apptio uncovers new value in both solutions. Discovery continues to deliver its core capabilities, creating a dynamic, holistic view of all your data center assets, cloud services, and their relationships. But with Apptio, it also brings new advantages to the table, including the ability to:
Map discovered components into business application models
Understand infrastructure costs and trends
Manage application costs and resourcing
Proactively manage IT spend to budget
Drive shared accountability of IT costs with the business
Cost transparency is just one way that BMC Helix Discovery gives you the data and visibility you need for your digital transformation. Get more details on the partnership between BMC Helix Discovery and Apptio, including the tech stack and a benefits breakdown by product, in the BMC Helix Discovery and Apptio solution brief. Ready for more? Start your personalized Discovery demo.
Start Discovering Now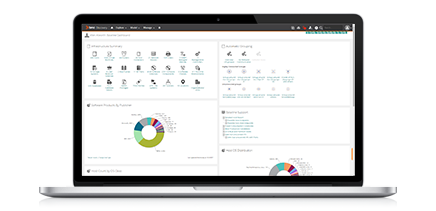 Start your trial experience in a data center we have created for you, then download BMC Helix Discovery and see for yourself how quickly you can start using it.
Try it now ›
These postings are my own and do not necessarily represent BMC's position, strategies, or opinion.
See an error or have a suggestion? Please let us know by emailing blogs@bmc.com.