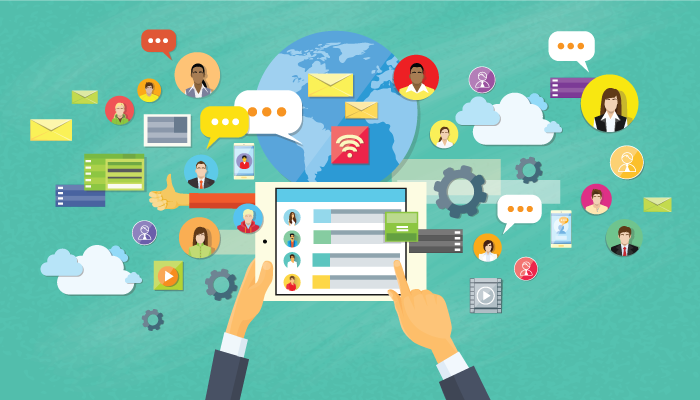 Your workforce can't afford to be locked out of an application, run out of storage space, or experience other disruptions that slow down their ability to do their jobs. Plus, when these inconvenient things happen, it can also impact the reputation of your infrastructure and operations teams.
Forrester recently published a study which looks at what service desk owners and their teams can do to "wow" – yes, that's "wow" – their workforce while improving the effectiveness of the service desk. Why must you "wow" them? Because just providing satisfactory service isn't good enough. Even if you solve a problem, it's not going to help your organization's credibility if the response is delayed.
It's no surprise that the workforce needs the service desk to help them stay productive. This involves not only resolving issues quickly and efficiently, it also means making sure that every interaction with your workforce should also result in a positive experience.
Keep in mind that workers expect to connect with the service desk using a variety of channels, such as through request portals, accessing apps on their phones, sending emails, instant messaging, texts, and in-person visits. Be sure to create an omni-channel service strategy to respond to their needs based on their preferred method of interaction. Also, encourage self-service, which is quicker and easier than submitting a ticket.
To "wow" your workforce, here are some highlights of what you need to do:
1. Separate incidents, which are unplanned interruptions, from service requests
Incidents — like email outages, server failures, and lost hardware — are often dealt with by service desk "firefighters." You can reduce incidents with self-service technologies.
Service requests are less urgent than incidents, such as requests for an IT asset or questions around technology items or services. Many of these can be automated in a service catalog or service app store.
2. Evaluate what your workforce needs
Think of the 4 P's – pain-free, personalized, predictive, and productive – when determining what your workforce needs. Identify their pain points when interacting with the service desk. For example, this could involve improving slow response times and clarifying the language in the self-service portal.
 Also consider personalizing services with tiered service options for power and remote users or identifying priorities based on the user's role. Your service desk should be predictive to help identify what causes increases in ticket volumes.
Think about how integrating application performance and event management solutions can help you predict issues before they disrupt the business. With predictive tools, you can use resources most efficiently. You can improve workforce productivity by ensuring the technologies are available to help them accomplish their daily tasks.
3. Pursue Opportunities for Automation and Doing More with Less
Service desk ticket volumes are increasing at nearly twice the rate of headcount growth. Automation is key to keeping your staff productive and ensuring your workforce feels like the service desk is meeting their needs. Consider the following basic steps when approaching automation:
Identify your most frequent requests and automate them.
Develop a standardized request fulfillment process for generic requests.
Review the escalation process and see where it offers opportunities to automate.
Leverage automation to ensure that customers receive updates on requests.
4. Give Your Agents the Skills for the "Ambassador" Role
Your staff needs training not only to keep up with new devices, but also training in soft skills, like communication. By validating the customers' issues and expressing concern, service desk agents can improve the customer experience.
5. Provide the Workforce with the Tools They Need
Your service desk must provide consistent service, prioritize workloads, deliver service quickly, and help keep the workforce satisfied and productive. That's why the service desk should use tools that automate the following functions:
Knowledge management – Answer queries faster and deliver consistent service
Remote control – Help a mobile workforce resolve problems quickly
Customer satisfaction surveys – Measure satisfaction
Workflow analysis and automation – Understand the lifecycle of requests
Gartner Magic Quadrant for ITSM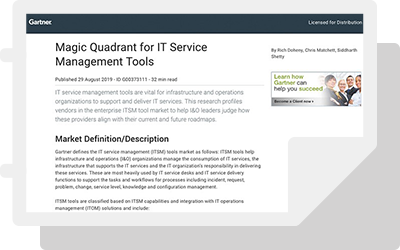 For the sixth year in a row, BMC is a recognized leader in IT Service Management Tools. Download the free report to see why!
Download Now ›
These postings are my own and do not necessarily represent BMC's position, strategies, or opinion.
See an error or have a suggestion? Please let us know by emailing blogs@bmc.com.