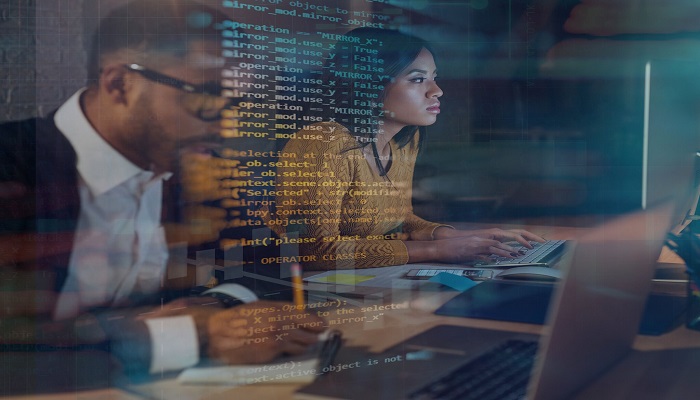 Making the case for DevOps and Continuous Delivery (CD) can be tricky for some and downright frustrating for others. While the efficiency and cost-savings realized by implementing Continuous Delivery are monumental, the cultural enterprise shift should not be taken lightly.
More than anything else, making the case requires gaining buy-in at every level of your organization. The fastest way to get there is by painting a picture of the positive impacts this technology will have on each department and individual.
In addition, some cold, hard facts can help demonstrate that it's time for a change.
Which is why we have developed the following infographic featuring statistics about the huge impacts Continuous Delivery with the Jobs-as-Code approach can have, and the consequences of failing to modernize your enterprise technology.

Along with this infographic, we also interviewed 14 DevOps experts for a piece on how to Flip the Switch on Continuous Delivery. In this piece, experts weighed in on everything from workload automation to the broad drivers of technological IT change.
In this exclusive eBook you'll learn how Continuous Delivery can help you:
Gain greater efficiency in your development lifecycles
Speed application release timelines
Improve application quality
Implement shift-left thinking
Re-focus developers on innovation
Minimize manual scripting of select development tasks
Here's a sample of what our DevOps experts had to say:
"By adopting automation and implementing Continuous Delivery (CD) within the production schedule, DevOps teams are able to release higher quality software more quickly, and manage IT infrastructure more intelligently."
– Joe Goldberg, Innovation Evangelist, BMC [click to tweet]
"To flip the switch requires a renaissance. Not only will the architecture change, but so does the culture, collaboration of engineers, workflow, and approach to design."
– Wesley Sluss – Senior DevOps Engineer at FiscalNote, Inc. [click to tweet]
"Enterprises implementing DevOps and Continuous Delivery pipelines are twice as likely to exceed their profitability, market share and productivity goals."
– Marc Hornbeek – Principal Consultant – DevOps at Trace3 [click to tweet]
"The faster an organization can deliver code end-to-end in the development processes, the faster they can get their product to market and satisfy customer demand."
– Steve Brown – Director, DevOps Solutions N.A. at Lenovo [click to tweet]
"Automation has played a major role in reducing low-value repetitive work, but the real value is driven from collaboration driving greater efficiency and effectiveness."
– Stephen Thair – Co-Founder at DevOpsGuys [click to tweet]
"Fostering a culture of Continuous Delivery first requires that there be support and investment for Continual Improvement."
– J.P. Morgenthal – CTO, Digital Applications, Americas [click to tweet]
"Encouraging more collaboration, transparency, measuring as much as possible, as well as automation allows for conditions to exist where CI/CD efforts can emerge and be embraced."
– Jason Hand – Author of O'Reilly's #ChatOps Book and ChatOps For Dummies, Evangelist for VictorOps [click to tweet]
"We are increasingly arriving at a time where Continuous Delivery is becoming the gold standard. Anyone without it is getting left behind."
– Matthew Woolly – Owner, Woolly Mammoth Limited [click to tweet]
"Continuous Delivery is a shift that touches the entire organization so before the shift can be made, there must be buy-in from the entire organization on what it means for them, the desired outcome, and how to measure."
– T. Devon Artis – WS Cloud Devops Consultant at Blue Cross and Blue Shield of North Carolina [click to tweet]
"It's not so much flipping a switch as it is a metamorphosis; a paradigm shift in how an organization approaches the journey code takes from the developer's mind to a production environment."
– Costa Galazios – Sr. DevOps Engineer at Golden Frog, GmbH [click to tweet]
"To make the shift, developers must release code regularly and their environment must be reliable for daily production turn."
– Daroga Yadav – DevOps Lead at Cognizant [click to tweet]
"Fast feedback provides the benefit of discovering if what you're delivering is valuable or not. To remove roadblocks on your Continuous Delivery journey, go with small batch size."
– Dominica DeGradis – Director of Training & Coaching @LeanKit [click to tweet]
Are you ready to flip the switch on Continuous Delivery at your organization? Get even more advice and insights by downloading the full eBook.
Build continuous delivery into your organization
By automating every phase of your software delivery lifecycle—build, test, and run—you can deliver the efficiency, agility, and quality your business needs now.
Get the E-book ›
These postings are my own and do not necessarily represent BMC's position, strategies, or opinion.
See an error or have a suggestion? Please let us know by emailing blogs@bmc.com.