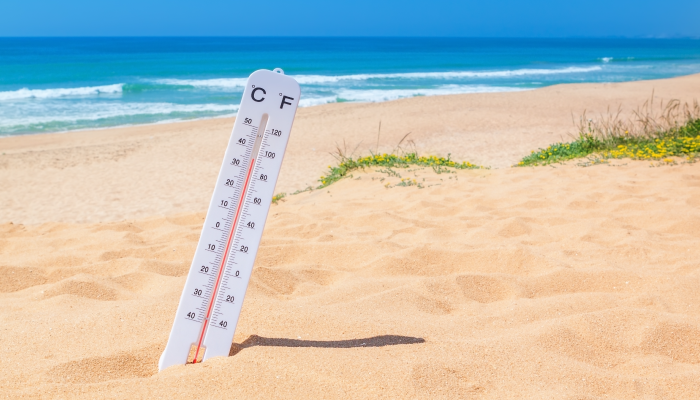 Summer is here and it's all about soaking up the sun. Even though we are advised to wear sunscreen every day, we have all tried to push our luck. Everyone has felt the sting of a bad sunburn and the instant, yet fleeting, relief of aloe vera on your skin. It all could've been avoided if only you'd applied sunscreen before stepping outside. Even though you may get burned, your mainframe budget doesn't have to. BMC Cost Analyzer can act as your protective sunscreen from the ever increasing Monthly License Charge (MLC) costs.
Most companies spend 30% or more of their budget on MLC costs, and due to the complexity of the way IBM pricing works, it is hard to track what is really driving your costs. With BMC Cost Analyzer, you can reduce up to 20% of your MLC costs and see the real drivers of your MLC charges. Not only will it mitigate the risk of going over budget, it will also free up time and resources for other critical IT projects.
Don't get burned this summer. See how easily you can reduce your MLC costs with Cost Analyzer. Its modern interface displays easy-to-use graphics that not only show you the drivers of MLC charges, but also your MLC budget, cost, and utilization information. The forecasting feature allows you to identify the impact of the changes you make, as well as insight into future MLC costs and how they will effect your budget. With the Cost Analyzer MLC Reduction Index (MRI), you are able to track the effectiveness of your MLC cost optimization efforts.
BMC Cost Analyzer is here to protect your mainframe budget. Learn more about how to cut your MLC costs by visiting the Cost Analyzer web page. There you will find a white paper that gives you 10 steps to reduce your mainframe costs, along with a short video that outlines what the Cost Analyzer can do for you.
Video: See how to reduce MLC with Cost Analyzer:
Annual BMC Mainframe Survey
The 14th Annual BMC Mainframe Survey 2019 reports optimistic trends about the mainframe's role in emerging and established businesses.
Download Now ›
These postings are my own and do not necessarily represent BMC's position, strategies, or opinion.
See an error or have a suggestion? Please let us know by emailing blogs@bmc.com.