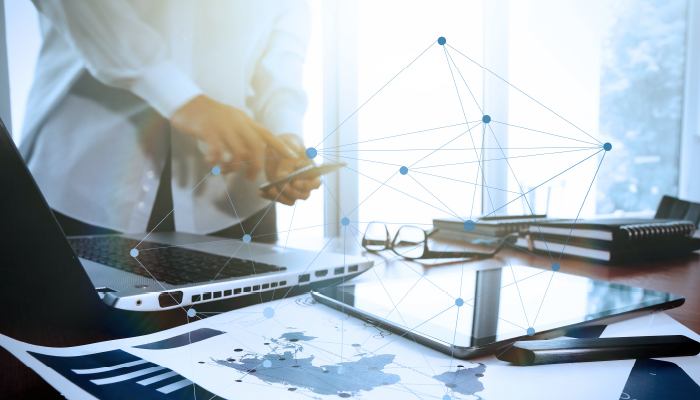 In many organizations, the technology that employees use to get work done has been pre-defined by a centralized IT group. This technology is also typically a generation or two behind the best consumer experiences, and choice is severely limited. Additionally IT not only dictates the type of technology used, but also when and where it can be used.
If access to new services, new technology, or help is required, an incomprehensible request form and exchange of multiple emails and phone calls is needed to get what's needed to complete the job. More often than not, the delivery of new solutions and services is manual and may take several days or weeks to fulfill. These realities of inflexibility and inefficiency underscore the dichotomy between traditional IT services and digital workplace technology.
Workplace transformation using digital workplace concepts
The digital workplace enables employees and businesses to be more productive by providing innovative, consumer-style technologies combined with a modern work environment that is both physically as well as digitally engaging.
Further, the digital workplace empowers employees to adapt quickly to the pace of change as organizations transform into a digital enterprise.
Deploying a centralized service store
Organizations can no longer continue to exist in an environment where the consumers of their services have to adhere to pre-conformed visions of how services are sought, requested, used, and managed. In the consumer world, unified catalogs offer single points of access to all available solutions with an interface that makes it simple to find, access, and use the service of their choice. Users have grown accustomed to this method and are now expecting it in the professional world as well.
Why should an employee be restricted to accessing a certain application via a certain method? Mobile access or web access might be the most convenient. Why go to two or three places to complete a transaction? Can't a single portal provide everything needed?
Agility is the key to survival
A truly efficient digital workplace must have the capabilities to deliver services with as few human interactions as possible. It should be fully automated and capable of delivering swifter and more reliable services. The traditional cycle of two to three software or application releases or updates a year is no longer viable. A more agile delivery method is essential to success in this highly competitive market.
The infrastructure used to deliver services must have the capability to cope with whatever is thrown at it and during whatever timeframes are required—and it needs to be invisible to the user. This may be a result of the delivery of new applications on new servers within a public or private cloud, or purely by enabling staff to access data from third-party services or shared assets within the workplace.  Make no mistake, the service delivery experience of an organization's employees directly impacts their level of efficiency. This, in turn, effects their customers' experience and eventually the business' bottom line.
Happier employees are more productive employees
Digital workplace technology and tools offer simpler and easier methods for employees to interact amongst themselves and with customers. Unlike the inflexible ticket systems of traditional IT, utilizing consumer-like applications enables speedier and less hands-on delivery of services. This reduces costs and increases job satisfaction for staff by minimizing time-consuming tasks and providing a better and more productive working environment that attracts and retains the best talent in the marketplace.
Gartner Magic Quadrant for ITSM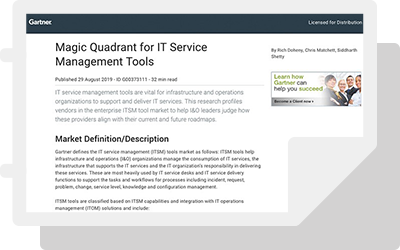 For the sixth year in a row, BMC is a recognized leader in IT Service Management Tools. Download the free report to see why!
Download Now ›
These postings are my own and do not necessarily represent BMC's position, strategies, or opinion.
See an error or have a suggestion? Please let us know by emailing blogs@bmc.com.