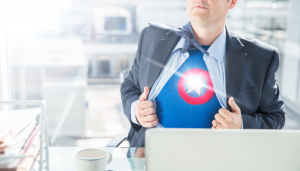 When I was young (I won't say how long ago), I purchased my first personal computer.  It came in 3 large boxes (white with black splotches – think cows – remember them?).  The boxes weighed roughly 1 ton and took at least a week to be delivered.  The PC came with several manuals and 20+ disks to install additional software.  I proceeded to spend my entire weekend setting it up and becoming familiar with all the features.  Contrast this experience to today when my 9-year-old received a tablet this past Christmas, ripped off the wrapping paper, said thank you I think, opened the box, turned it on, asked for my Apple ID account information, downloaded his favorite game in the blink of an eye, and I haven't seen him since.  But seriously, my point is that even with expanded capacity, accessibility, capabilities and in many cases, complexity, the user experience has radically improved over the last 5+ years across industries.  One common theme, aside from change, has been this focus on the end user and user experience.
"A business is simply an idea to make other people's lives better." (Richard Branson, Founder of Virgin Group)
When I first got involved with the software industry nearly 25 years ago, the primary focus was on functionally while user experience was secondary.  Now competition has driven software vendors to innovate and make many improvements, especially in user experience. I believe a primary driver for this improvement has been the proliferation of options for end users.  On the consumer side, there are many examples from Gateway to Apple, from Blockbuster to Netflix, and from Sears catalogs to Amazon. On the social side, think email to Twitter, think chat to Snapchat.  Organizations like these are converting the complex into the simple while making the experience convenient, collaborative and timely.  They all deliver "high speed simplicity."  It's the mantra "I need something now and I need it to be easy and I need it to be accessible."  I call it the toddler syndrome.  If the answer to their need is not delivered in an acceptable timeframe and manner (keeping in mind "acceptable" is subjective), they will either throw a tantrum and/or find another solution. Hopefully for most of us adults, the latter is the more common path. I can think of countless personal examples where my decision to use an app is based upon the number of mouse clicks and time it takes to complete the activity.  In one specific case, I stopped using a web mail interface, because my mobile phone was one mouse click.
"We see our customers as invited guests to a party, and we are the hosts.  It's our job every day to make every important aspect of the customer experience a little bit better." (Jeff Bezos, Founder and CEO of Amazon)
This focus on the consumer has shifted into B2B environments as well.  In the context of Service Management, the shift has gone from the back office to the front office (i.e. technician to end user), but the same demands apply.  To survive in today's social/collaborative world, IT is realizing they must embrace the end user community and become a broker of services instead of the "department of no."  Supporting and delivering services in a convenient and timely manner will ensure they are viewed as the "Department of Know How."  If IT doesn't make this shift and empower their end users, while delivering a digital workplace, their end users will most likely throw a tantrum (i.e. silently or not so silently revolt) and/or find their own solution.  Losing control of end users quickly reduces IT's ability to effectively manage, raises support costs and increases the risk of not delivering acceptable service levels.
To learn how BMC Remedyforce can help organizations transition to the "Department of Know How" and empower their end users, please visit BMC Remedyforce.
Gartner Magic Quadrant for ITSM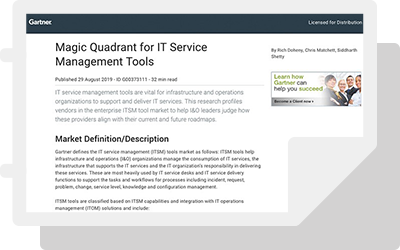 For the sixth year in a row, BMC is a recognized leader in IT Service Management Tools. Download the free report to see why!
Download Now ›
These postings are my own and do not necessarily represent BMC's position, strategies, or opinion.
See an error or have a suggestion? Please let us know by emailing blogs@bmc.com.