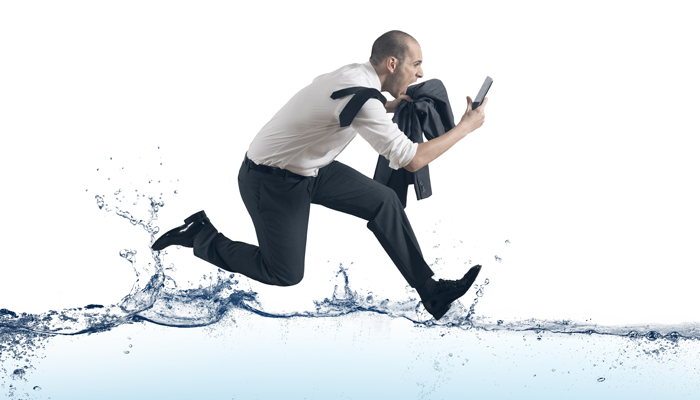 We are entering an era where the technology curve we all live on is moving so quickly that the timeframe for development, deployment, and adoption of digital services is now measured in days, rather than weeks or months. The expanding consumerization of IT has vast implications for IT service providers, particularly for those operating at the enterprise level. Over the past thirty years, the technology industry has gone through multiple inflection points: the creation of the Internet, followed by the upgrade to the web; the subsequent expansion of web access to mobile devices; then the rise of social media; and now, the game-changing prevalence of the Internet of Things (IoT). The interval between these inflection points is shrinking, resulting in consistent overlap of transformative technologies. For example, Social and IoT are driving Big Data, which needs cloud-level infrastructure and a whole different level of analytics to be useful. The cool part is that, with the confluence of these capabilities, the entire information technology ecosystem is taking a huge leap forward, driven by the consumerization of digital services.
What does this mean?
First, some context. The term "digital services" seems to be getting tossed around a lot in the technology lexicon, but like the six blind men and the elephant, companies define it to suit their purposes. The definition that we feel best reflects where the market is going—based on extensive conversations with analysts, customers, and partners—is this: Digital services are mobile-first applications that are intuitive and intelligent, bringing contextual information to people based on who they are, where they are, and what they are trying to do. They provide automated self service, crowd-sourced collaboration, and are continuously refined at high speed. The result is a breakthrough in human productivity.
Digital services are automated and controlled by the "customer of the service." For example, a mobile app (of which there are billions in use) is a service requested and fulfilled directly by a customer with no human intervention, but with real-time performance optimization. This level of service capability—only recently introduced—is already defining an entire generation of end users. The resulting market imperative to manage digital services that align IT capabilities with the people in the business is developing at a blinding pace; our anticipation of this has resulted in the creation and delivery of Digital Service Management solutions, now a core part of BMC's strategy.
The Big Picture
Digital services are an essential building block for the digital enterprise, and as the management of these services becomes pervasive across a business, we reach the level of the digital enterprise. A digital enterprise is an organization that has a "digital first" mindset for services. Every organization is based on process, and nearly every step of that process is—or can be—automated, which means digital, which means measurable, which means optimizable. Companies now have the capacity to bring the entirety of their capability to bear on every transaction. This is already happening; think about the vast array of processes that are triggered every time you one-click on Amazon. Amazon just announced free, same-day delivery for Prime members, driving an even tighter alignment between process, people, and technology tuned to getting you your shiny object as quickly as possible. The really impressive part is that they do this millions of times per day and, most of the time, it works perfectly.
Amazon is an obvious example, but there are a myriad of digital services that the vast majority of consumers never notice, that completely define their day-to-day lives. IT is charged with the management of these resources and the services associated with them; this includes both existing systems as well as new systems and processes, the integration of siloes of information that are growing exponentially, the maintenance of compliance and governance, and at the same time managing the need to partner with business stakeholders and leaders to drive innovation. For IT, the management of the digital enterprise is the challenge of our times, as well as its biggest opportunity. Digital Enterprise Management is BMC's vision and architecture for managing and optimizing technology, processes, and policy to ensure continuous innovation and improvement to enable our customer's digital transformation.
Gartner Magic Quadrant for ITSM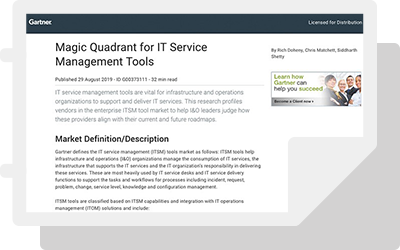 For the sixth year in a row, BMC is a recognized leader in IT Service Management Tools. Download the free report to see why!
Download Now ›
These postings are my own and do not necessarily represent BMC's position, strategies, or opinion.
See an error or have a suggestion? Please let us know by emailing blogs@bmc.com.