Today's consumer digital experiences are better than ever—seamless, convenient, and intelligent. Why should the workplace be any different?
In fact, leading IT organizations are already delivering digital workplace experiences that rival the consumer services people love. They're not just being nice; a modern, personalized experience drives employee engagement and productivity for the benefit of users and the business alike. The key is to make use of the same kind of intelligent applications that drive differentiation for consumer businesses.
BMC Helix - The Future of Service and Operations Management
BMC Helix is the first and only end-to-end service and operations platform that's integrated with 360-degree intelligence. Built for the cloud, this reimagined service and operations experience is unrivaled, giving you: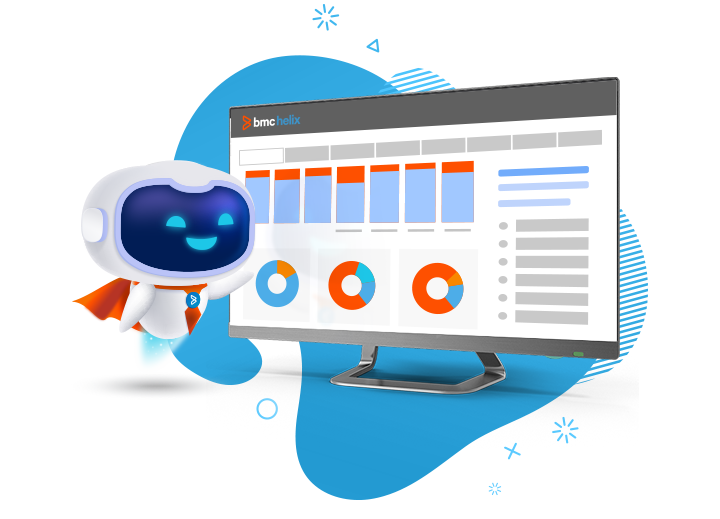 Single pane of glass for ITSM and ITOM functions
BMC Helix ITSM optimized for ITIL® 4
Enterprise-wide service including IT, HR, Facilities, and Procurement
An omni-channel experience across Slack, Chatbot, Skype, and more
Cloud native micro-services platform for your enterprise
Automation with conversational bots and RPA bots
More than 7,500 IT organizations trust BMC ITSM solutions. See why and learn more about BMC Helix ›
Intelligent applications are already making a big impact in the enterprise. A recent BMC survey found that 78% of IT leaders are leveraging artificial intelligence to address complexity. Both enterprises and software vendors are rapidly incorporating cognitive technologies into their applications. Leading organizations are applying machine learning on the service desk to free up support capacity. And more and more employees are using intelligent digital assistants to complement their own skills and expertise.
While some of these innovations remain a year or two in the future, there's one high-value intelligent application you can put to work today – chatbots.
Making IT a conversation—not just a form
Collaborative services like chatbots and interactive agents are a foundational capability for the digital workplace. By making it easy for employees to access IT information and services using natural language, across any channel you choose, you can make getting help as natural as speaking to another person. They can even do it from the screen they're already in, without leaving their current application to log into a separate portal. That's a long way from traditional IT.
The value of this approach goes far beyond convenience. AI-powered experiences can make it easier for IT to deploy services, and easier for users to adopt them. As an effective and popular self-service channel, chatbots also ease the burden on service desk staff while improving user satisfaction. Done right, a chatbot makes it possible to standardize and extend processes to make your existing services better, and scale new ones more easily.
For your business, the impact of a chatbot can take on truly strategic significance. As companies compete for the best talent on the market, a modern digital workplace experience can help set you apart. How would you rather spend your days: telling technology what to do in your own words, on your own terms—or slogging through tools and workflows designed for an earlier era?
Soon, intelligent applications like chatbots will become the norm—a baseline expectation for every recruit. By incorporating these consumer experiences into your digital workplace today, you can position your company at the leading edge while laying a foundation for even greater engagement, productivity, and satisfaction moving forward.
Want to learn more about the potential value of chatbots, intelligent applications, and cognitive technologies for your business? Download our white paper on Empowering the Digital Workplace with Enterprise Chatbots. Your employees and your IT team will be glad you did.
Free Trial: BMC Helix ITSM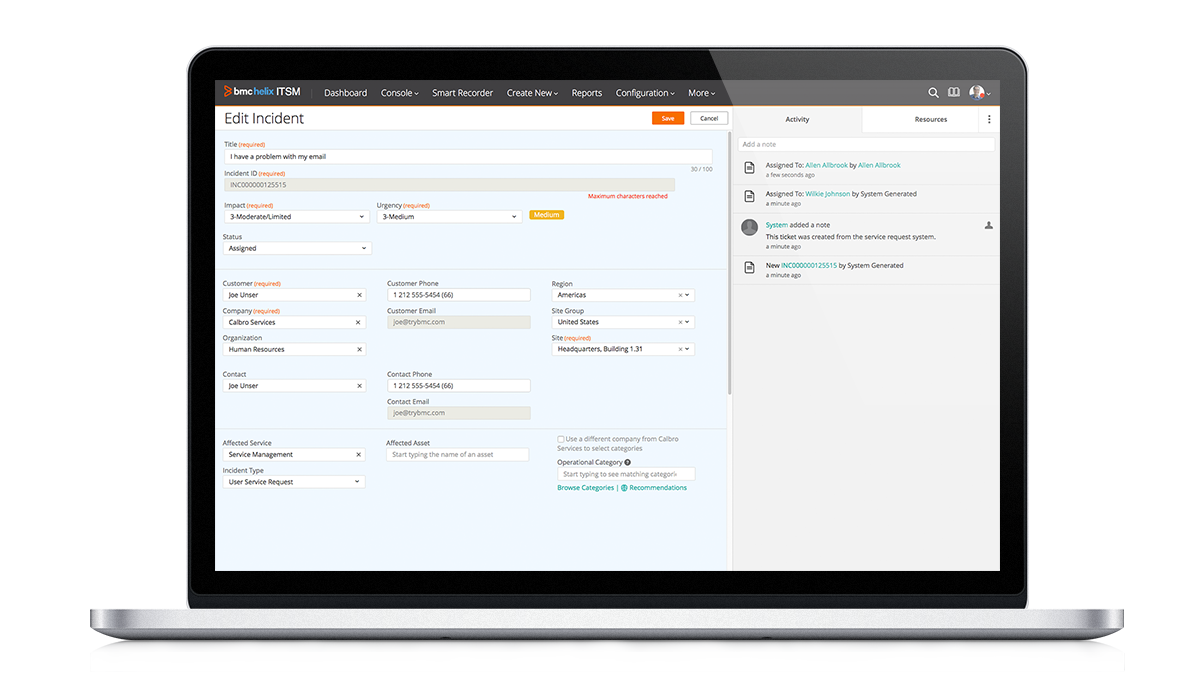 More than 7,500 IT organizations trust BMC's world-class ITSM solutions. See why and experience predictive service management.
Free Trial ›
Learn More ›
These postings are my own and do not necessarily represent BMC's position, strategies, or opinion.
See an error or have a suggestion? Please let us know by emailing blogs@bmc.com.