DB2 on z Systems is alive and well in Texas and the partnership between BMC Software and Compuware is continuing to bear fruit for our customers! We are very pleased to announce that together BMC and Compuware will be sponsoring a DB2 swing through the Lone Star State as we partner to present HOTDUG – Heart of Texas User Group in Austin, Dallas and Houston!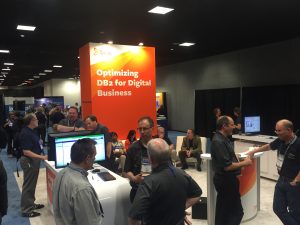 The Texas swing will begin in Austin. Teacher's Retirement System will host the first step on February 9th from 8am – 1pm. Guest speakers will be BMC's resident DB2 expert, Sheryl Larsen and Compuware's Performance Specialist, Mike Wingfield. To register for this event, please RSVP to Mary Lo.
On February 10th the Texas swing moves to Houston! We are extremely pleased to announce that the Houston Area User Group – HADUG is back! BMC Software will be hosting our Houston DB2 family at our facilities for the first meeting in years! With refreshments starting at 8am, our speakers, Sheryl and Mike will help our attendees learn about DB2 SQL and performance tuning. Help us revive this important user group with your attendance!
Finally, on February 11th, we return for the final dance in our DB2 swing through Texas in Dallas. The Dallas Area User Group – DADUG – will take place at the Original Pancake House on Belt Line Road. Again, our speakers, Mike and Sheryl will educate our attendees on all things DB2 from 8am to 1pm. Please RSVP to Bob Brock!
At each event, Sheryl will present SQL Performance Tuning in 2016, covering new access paths, size limits, and new features that can change the way you look at tuning your DB2 workloads. Mike will present DB2 Performance and Tuning – It's Still All About the SQL!, which will cover wait times caused by mainframe application CPU usage and analyzing online and DDF SQL for optimal response times. There will also be a demo on the BMC and Compuware iStrobe for Online integration!
Thanks to all who have worked so hard to pull these groups together and please get out and support these groups with your attendance!
See you all there!
Order Now! Get your free Db2 collateral from BMC!
Get your free Reference Guide and Catalog Tables Poster for z/OS from BMC.
Order Now ›
These postings are my own and do not necessarily represent BMC's position, strategies, or opinion.
See an error or have a suggestion? Please let us know by emailing blogs@bmc.com.