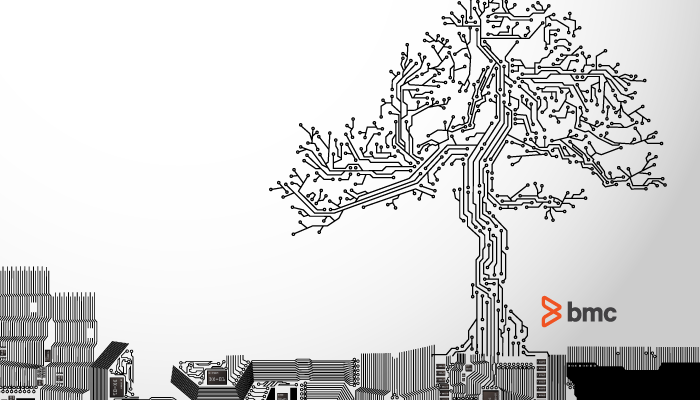 Here we are in the year 2015, and you might be looking to assess your team's plan and priorities for the rest of the year. This is a great time to take an open perspective and ensure your Data Management priorities align with industry best practices.
By ensuring your team is tightly aligned with proven goals, you'll increase your chance of optimizing your environment to take advantage of all the technology available today, as well as lower the risk of overworking your staff.
Here are the top six essentials that your Data Management team should consider and prioritize:
Maximize CPU efficiency
How efficient is your usage of CPU resources today? Have you taken steps recently to lower the high cost of spikes in applications? You might be thinking that you've done enough, but here's the news: New technology is always coming to market to help you improve these efficiencies. A couple of examples for which you might not be aware:
New leading-edge monitoring tools enable you to set thresholds and receive alerts any time a spike occurs in a critical application.
Other tools assess application spikes and deep dive into the SQL statement that causes the issue.
Capping technology has greatly improved in the past year. Look for the newest technologies that show intelligence and adaptive automation (which means the software learns). They should automate much of the work involved with adjusting capping settings and can automatically balance increases in capacity for important workloads, with decreases where excess capacity might exist.
I would recommend taking a serious look at these new technologies to see if your team and business can benefit from them.
Aim for zero outage / maximum application availability
How much does it cost your business to be down, even for 1 second? I've been told by several companies that it can range from $5,000 to $1Million per hour of outage. Think about how long it takes to process a credit card transaction. If a company is down for 5 minutes, they might lose 50 to 1,000 orders that could total millions in losses.
Zero outage utilities were always a pipe dream, and never a reality. This has all changed in the last few years. Take a fresh look at leading-edge utilities for DB2 to see if you can improve your availability.
Increase the use of automation
As skills dwindle in the mainframe space and transactions become more complex because of the huge amount of data being hurled about, companies are turning to more automation. Automation is not just about increasing productivity anymore. It's about ensuring that your company can keep the lights on if your key knowledge base walks out the door.
We know one thing—the mainframe is not for sissies. So bringing up a new generation of knowledge in this space requires a lot of help in the form of dynamic, smart automation. There are companies working on this. I would recommend you let them try to help you.
Add dashboards to enable forecasting and save costs
Today, everyone is so busy in their jobs. Yet, it seems that everyone is also responsible for saving the company money. Across the board, but especially in the mainframe space, it's everyone's job to look for ways to reduce costs.
Yet the battle is not with reducing costs—there are endless ways to clip the fat. The real key, for those sharp enough to recognize it, is to use tools with management dashboards that can quickly show you, in graphic form, where your main drivers of cost exist and can help you forecast how your actual burn rate compares to your annual budget. Say 'YES' to using these tools because they provide you with easy, low-hanging fruit to pluck. Your management won't know where to allocate the extra budget you've just identified.
Try to stay on top of newly released solutions that enable you to pinpoint these cost savings. Solutions exist that allow you to plug in your MLC software data and your annual MLC budget numbers and 'BAM!' you're on your way to huge cost savings.
Use intuitive interfaces to lessen the learning curve burden
Admit it. We've all used tools and monitors that looked ugly, felt ugly, and were just flat-out difficult to use. Why would we spend money on a product that was impossible to use? Mainframe system monitors are a great example. Some monitors are big and unwieldy. They might not even support the latest version of the database (DB2 or IMS). Look for the monitors that provide the most complete package for the dollar, and are easy to use. There are interfaces out there that have been touted by customers as the best for ease of use.
And for newer employees, don't scare them away from your company by sticking them on a system monitor that looks like a green screen terminal. For any new job, the fresh talent will gravitate toward graphical user interfaces that quickly and visually show your team how the business is operating. Making the new talent more productive in a quicker manner means you can reap the benefits of their innovative (and perhaps cost saving) ideas.
Modernize applications to take advantage of Cloud, Big Data, and Mobile
Your teams are probably in the middle of the war already. Which war? The one raging between budget squeeze in IT and the business' demands for becoming a digital enterprise. Look at this as a great problem to have. It means growth. If you approach the modernization effort as an opportunity to innovate, new skills will develop and your business will shine with new services. We know that many transactions that find their way to a DB2 database now involve mobile devices. Problematic? Possibly, but not if you use the right tooling.
Of course, your environment and the nature of your business will determine how to prioritize each of these essentials. However, all 6 should be on your list of discussion topics this year.
Hopefully, this article provides you with a structured way of thinking about your future IT plans. Let us know if you have thoughts about any of these topics and where they fall in your priority list. Please comment here or feel free to email me.
Learn about BMC's next generation technology for DB2 to reduce data management costs, eliminate downtime, and speed up the time-to-market of applications.