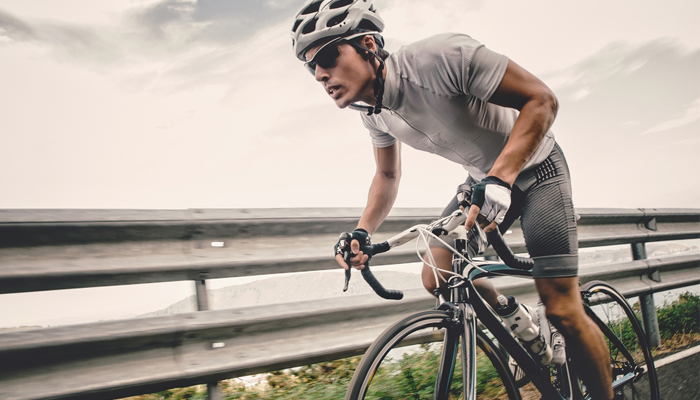 In the world of professional cycling, sadly, remarkable feats are often met with suspicion. While some cyclists have won by virtue of talent, commitment, and massive amounts of training, others have gained an edge by other far less noble tactics.
Today's enterprise IT teams are locked in some pretty brutal races, facing inordinate and dramatically increasing pressure to accelerate. In this race, they may not be cheating per se, but tactics like automation will be an increasingly essential way to stay in front of the pack.
Customer Expectations: Pressure to Accelerate
When it comes to application response, user demands and expectations for speed only grow. Deliver a stellar customer experience for a while, and, with increasing rapidity, the joy, the "new car smell" fades, and the user will start looking for yet more speed, more features in the same amount of time, and so on.
Having worked directly on products and businesses that deliver customer experiences through networked systems for nearly thirty years now, I have seen IT deliver exponentially more capacity, applications, and user interactions all while managing exponentially more servers, networks, use cases, and devices. Yet, user expectations have continued to rise just as fast, or faster, and therefore user experience and customer loyalty measures remain flat or even down.
Consider that in the last couple years, large service providers have seen their average time to serve up a Web page go from 3.0 seconds down to 0.5 seconds. Oh, and by the way, those pages deliver, on average, 800 percent more content now. Pretty impressive, right? You'd think customers would be thrilled. Yet customer satisfaction with response times has dropped from 75 percent to 65 percent.
The Demand for DevOps Acceleration
These insatiable demands reveal that wringing precious milliseconds out of application response, and similarly gaining the enhanced agility to speed every aspect of the DevOps lifecycle so these enhancements get to market faster, will be an increasingly vital mandate. This will require a focus on measuring cycles and tracking key performance indicators that point to the quality of the user experience, statistics like latency and accuracy of interactions.
To address these demands, enterprises in a range of industries are focusing on the following phases for customer experience improvement:
Observe This requires gathering data to inform and guide the rest of the cycle.
Orient This stage requires the analysis of the data in order to establish a purpose and orientation of the plan.
Plan At this phase, you set goals and milestones, and decide on intended actions toward achieving those objectives.
Act This refers to the execution of the tactical steps in the plan, including both big and small efforts.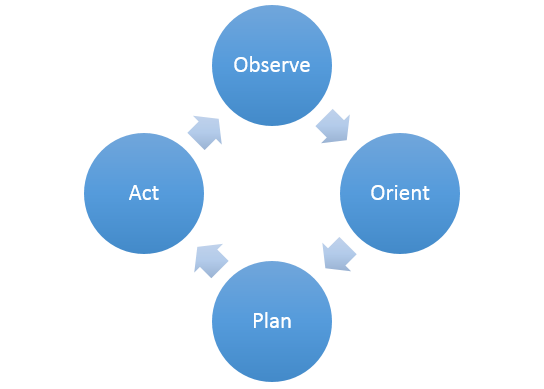 As organizations look to boost agility and speed cycles, they'll need to optimize execution across all four phases of the cycle. Often, in their haste to execute, teams don't feel like they have the luxury of taking time out to make the right observations or plans. However, this "ready-fire-aim" approach invariably leads to errors, wasted efforts, and subsequent course corrections. Most importantly, when all these phases aren't optimized, perhaps the most precious resource lost is time.
Improving Customer Experience with DevOps Cycles
DevOps encompasses two interlocking lifecycles: the plan-to-release cycle and the release-to user-experience cycle. Improving these two cycles will require the optimization of the Observe-Orient-Plan-Act cycle inside each of these process lifecycles.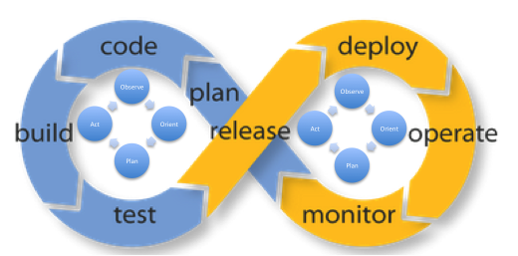 If you think of the DevOps lifecycle as a chain driving the progress of application innovation, the phases are the gears driving those chains.
Those companies that optimize their processes—and so speed the delivery of innovative, compelling, and, yes, fast user experiences—will be the ones that win the hearts, minds, and precious dollars of users.
Cloud Lifecycle Management: Quenching the Need for Speed
In speaking with hundreds of customers over the last few years, we have heard the same refrain over and over: "We need to make operations as agile as development in order to help the business compete." In short, this agility will come through making these cycles faster, more coordinated, and more effective.
Accomplishing this agility is the intent of BMC Cloud Lifecycle Management. The solution offers comprehensive capabilities that help organizations automate IT service management, regulatory compliance, service provisioning, and more.
For example, the solution enables cloud administrators to create automatically scaling health checks in virtual private cloud (VPC) environments. These capabilities enable administrators to automatically scale up and scale down, according to variables they define in Cloud Lifecycle Management, using the solution's service monitoring feature.
Perhaps you have a set of applications with dramatically fluctuating usage, and these applications are running in a VPC in an Amazon Web Services (AWS) environment. With automated scaling, you can ensure that the resources of the AWS instances in use increase seamlessly during demand spikes to maintain performance, and decrease automatically during lulls to minimize costs. For example, you could create a policy that states 'when CPU activity is higher than 80 percent for more than 15 minutes' add a server. This action would automatically scale out the VPC as needed.
It is through this kind of automation that organizations will realize the dramatic improvements in cycle times that their users demand. In an environment where the quality of the user experience will be qualified by the millisecond, this kind of automation will be vital.
E-Book: Avoid Sticker Shock—How to Determine the True Cost of Clouds
Cost reduction is one of the main reasons for moving to the cloud. Get insight into the right steps to take for migrating workloads to the cloud and reducing costs as a result.
Read the E-Book ›
These postings are my own and do not necessarily represent BMC's position, strategies, or opinion.
See an error or have a suggestion? Please let us know by emailing blogs@bmc.com.