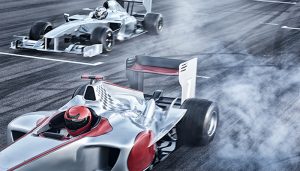 Cost is an emotional subject with CIOs and IT managers. They've seen IT budgets slashed since the market recession in 2008, and have been expected to deliver the same quality of service, if not better. They've virtualized, consolidated and standardized. They've experimented with outsourcing, insourcing, service integration, and management models but the crux of the matter remains – it is always a fine balance between service quality, service accountability, business risk and cost.
A recent meeting with the CIO of a global pharmaceutical company started off with him expressing that his company needed strategic IT partners and not simply vendors peddling a product. Their service management product was performing well and the company had fully bought into the value proposition. Their problem was in achieving that value rapidly at a reasonable cost.
"We want to see an ROI within three months of going into production," he stated. "It's no good having to wait a year or two anymore. The business expectation is that they will see results straightaway! Case in point, the head of OTC came to me the other day and said she wanted an app for wholesalers, retailers and people like you and me so we can order everything from this…" as he held up his phone.
The business is demanding that IT provide the platform for it to deliver its services faster, better and cheaper. There's no compromise. If IT doesn't do it, the Lines of Business (LOB) will take things into their own hands. The control that IT management has been establishing over the last decade will begin to crumble. The response from the business will be "You couldn't step up to the mark." IT will be left by the wayside and the strategic partnership that they have been cultivating with the business will be just a pipe dream.
Changing the conversation
In a previous post, I stated that IT must change from being a service provider to "…become suppliers of services back to their businesses," also known as becoming a "Service Broker." IT cannot be a jack-of-all-trades, but they can be that layer which translates business needs into a service portfolio that the business can consume and use to drive its own market agenda. The business is competing in an environment where the smallest advantage can yield huge benefits. They want cutting edge, which requires flexibility and agility delivered as affordably as possible.
I told the CIO of the pharmaceutical company that his IT organization must get out of the business of keeping the lights on and move into management of services by doing the following to 'get out from under the hood':
Focus on the performance of a service and then manage the service provider.
Buy a complete service package and not just the product because the vendor knows how to set it up; monitor availability and component health; and deliver patches and upgrades. Let them do what they do best.
Focus your resources on the innovation coming down the line—choosing what is best for your business and supporting your business by building the services which will keep them ahead of the competition.
What does this mean for the CIO and the IT service managers? What about the teams they've built up to take care of the complex enterprise applications and the sprawl of specialized reference architectures they've built?
From conversation to action – "Out from under the hood"
The modern-day CIO can't answer "that's not possible" when asked by the LOB whether an app can be launched in 2 weeks. This CIO is a Service Broker, with a range of IT service vendors feeding into their portfolio, from which the business can choose all the elements that they need to drive the development and promotion of the app—IaaS, SaaS, DevOps, Compliance aaS, Security aaS, etc. This is IT on Tap and IT focused on the rapidly changing needs of the business.
To become a trusted advisor in this new IT model, the CIO must:
Focus on agility: Supporting the use and management of open development platforms such as Chef, Puppet, and Docker.
Maintain security: Just think of the reputational damage if nothing is done, and let's not forget the potential costs of security breaches. Known vulnerabilities need to be closed as soon as possible, and you need to have a robust remediation process in place for addressing unknown vulnerabilities when they happen.
Optimize costs structures: Regardless of whether services are on premise or in the cloud, you must know exactly what assets you and the business are using; how those assets are connected; the applications and services running on those assets; and every detail of the cost implications.
Have full visibility: Into the dynamic make-up of the business services and the IT that supports and enables them.

And, most important is #5:

Delegate 'under the hood' to a service provider: Being able to delegate accountability while retaining overall control is critical so that IT remains focused on consulting to the business.
This means choosing a service provider who has a range of products which can manage the rapidly evolving IT environments and services, and also deliver them as a complete service package.
As an example, BMC's Applications Managed Service (AMS) manages the BMC platform and its currency; handles the day-to-day application operations; completes application administration requests; and manages BMC application-related incidents and problems. This is wrapped around comprehensive operational reporting to provide full transparency on the health of your solutions. An Applications Managed Service should be structured in collaboration with the customer to reduce total cost of ownership and to ensure delivery with the highest levels of service quality.
The goal of an AMS is to let you get on with your IT mission of supporting your business by developing innovative services. As I've described, and IT professionals know, IT leadership is a balancing act – so adding AMS to your portfolio can help you lead a new course, one which is not mired in what's 'under the hood'.
BMC helped a Fortune 500 financial services company advance their IT with AMS. Fill out our form, if you'd like us to give you a call to discuss how we can help your IT team.
Talk to a BMC Expert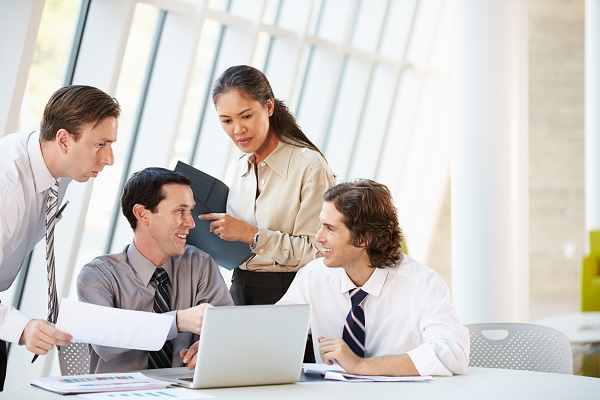 Our expert IT consultants use proven methodologies to help you optimize costs, reduce risk and see a faster return on your IT investments.
Contact BMC Consulting ›
These postings are my own and do not necessarily represent BMC's position, strategies, or opinion.
See an error or have a suggestion? Please let us know by emailing blogs@bmc.com.