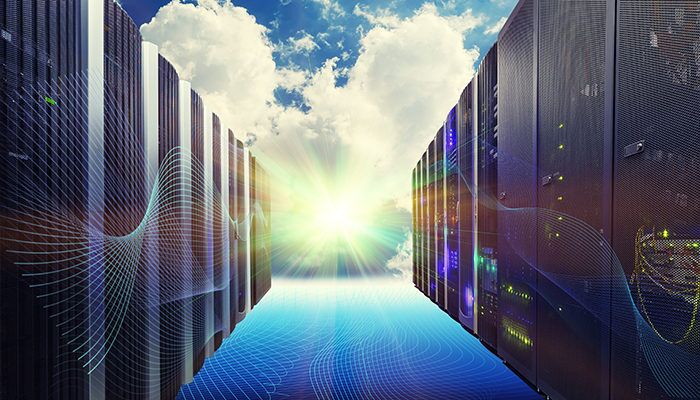 Who says the mainframe is a thing of the past? It powers 92 of the top 100 banks worldwide and 23 of the top 25 US retailers1. Running their core business on mainframe does not prevent organizations from reaching their digital transformation goals.
China Construction Bank (CCB), for example, runs their core transactions on the mainframe, yet they are progressing into a cloud-led, ultra-broadband-driven era of AI and innovation.
BMC knows the critical role that mainframes play in many organizations, and continues to significantly invest on mainframe solutions, because improving mainframe management and offering cost relief is essential to the success of our customers' digital initiatives.
Driving Growth, Controlling Costs
CCB runs critical applications, such as its new-generation core banking system, credit card system, advanced loan system, and customer information management system, on mainframes using Control-M for z/OS.
Because they have 600+ million customers globally, CCB had to deploy more than one Control-M server to manage the massive amounts of transaction data they process daily. CCB spread hundreds of thousands of daily jobs on four Control-M for z/OS servers, to prevent their systems from running at their maximum capacity. The most loaded server ran ~250,000 jobs a day – which guaranteed a high level of performance.
Over the last few years, CCB's customer base has continued to expand, creating additional operational challenges. Managing increasing workloads across different servers implies distribution and integration efforts, with greater potential for risks and errors, in addition to the costs of creating and maintaining multiple servers (installation, upgrade, backup costs).
Furthermore, in some cases, workload dependencies within an application were so complex that splitting applications across different Control-M servers was not even a viable option. In those cases, the risk of errors related to the splitting were so high that customer had to keep the workload level lower than the actual business demands.
High Capacity Eliminates Technical Barriers
BMC is proud to announce the recent delivery of a critical scalability enhancement, that allows organizations to run millions of jobs on one single Control-M for z/OS server.
The Control-M for z/OS high capacity enhancement frees mainframe customers from managing technical barriers against customer-base expansion and business grows. They are able to add and replicate workloads without worrying about approaching capacity limits or performance degradations. This means no more slowdowns, effective delivery of customer services, and alignment with their customer-centric evolution.
Cost savings and risk mitigation delivered by the high capacity feature is significant, and directly proportional to the number of servers that customers will consolidate to one server.
Here is how CCB summarizes the impacts of the feature to their environment:
"With the huge job numbers running on z/OS production in CCB, we had to install and maintain multiple Control-M for Z/OS servers which means more cost for installation and operation, more efforts on job distribution and integration, high risk to run the system at their maximum capacity. We were glad to test the high capacity Control-M Beta Version. With the high capacity version, we can consolidate all the production jobs in one system, save our cost for job development and maintenance, reduce the efforts for job flow integration and mitigate the risks for breaching the capacity limitations. We look forward to seeing the high capacity Control-M running in production. We expect saving approximately 60% of our maintenance costs. It means a lot to Z/OS customers!"
Binran Chi
Operations Manager for z/OS, China Constructions Bank
Endnotes
1Source: Information Age – Why the mainframe still has its place in the modern enterprise (https://www.information-age.com/mainframe-modern-enterprise-123471427/) ↩