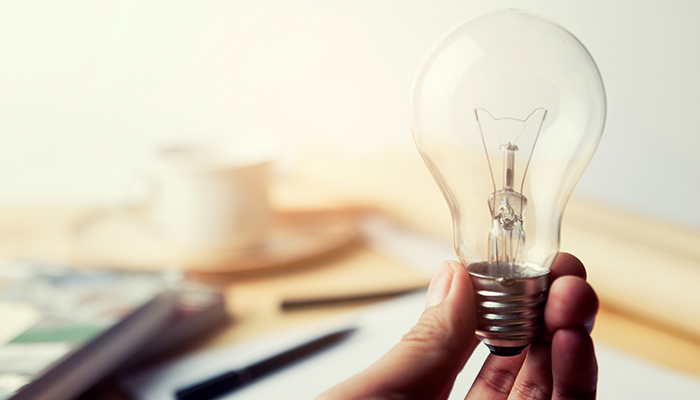 For several years now, folks have been concerned about much the same topics regarding the mainframe – resources, a retiring workforce, integration with application development, availability, etc. In fact, in our Annual Mainframe Survey we see the following top 4 priorities surface in varying order year after year:
Cost Reduction/Optimization
Data Privacy/Compliance/Security
Application Availability
Application Modernization
I'd like to propose that a new way of thinking about these priorities is needed. I've found that if you change your thinking you really can change the game. Below I propose a shift in thinking that can help you tackle common problems differently, moving from a scarcity mindset to an innovation mindset. After all, it is when you completely reimagine a problem that you can come up with exciting solutions. We can simply reach into our pockets for a practical example. When you reimagine a cell phone as a portable computing device you create new possibilities, new markets, and new competitive advantage. Let's look at what a change in mindset could mean in the mainframe space. If you change your thinking to include the Mainframe in the larger issue of infrastructure management that is facing companies today, you can change the game.
The challenges and changing the game:
Managing your systems – Digital engagement has driven higher customer expectations for availability and performance along with increased complexity and unpredictable, volatile workloads. Also, the need to reduce costs continues unabated. Clients believe that they have a systems problem because they have difficulty detecting, finding, and fixing problems that cross multiple systems before impacting business services. What if you look at this a different way? Instead of a systems problem, look at it as a systems management problem. Take a proactive approach to finding and fixing problems using integrated systems management that allows you to manage and automate from a single view.
Managing incredible volumes of data – With unprecedented volumes of data flying into our databases at increasing rates with new complexity, it's increasingly impossible to get even the minimum requirements completed – database maintenance, integrity checks, the data hygiene necessary to meet or pass an audit, etc. Clients tell me time and again that they don't have the resources to handle this challenge (and their budgets aren't increasing to help them either). What if the challenge could be thought of differently? Instead of trying to solve a resource problem, you could attack the problem with innovation – new processes and new capabilities that will help you get the job done more effectively. You could free up existing resources – people and infrastructure – to do more critical work thereby creating a competitive edge for our companies. And we all know that the onslaught of data isn't slowing down. You need to change the thinking to prepare yourself for the future as well.
Keeping your costs in line – Most of us are familiar with the idea that it's not uncommon to see 30% to 50% of a mainframe budget being allocated to IBM monthly license charge (MLC) software, which includes DB2, IMS, CICS, and others. This cost is often larger than mainframe hardware or people cost, and growing annually. IBM increases MLC each year, with 2018 being no exception, which includes a hike of 4%. This presents enormous challenges to organizations that are trying to keep costs in line with flat or declining mainframe budgets. Rather than tackling this issue as a cost-cutting activity by sacrificing workloads and other important resources, what if you think of this challenge differently? Consider approaching the problem as an overall cost management challenge and create a structured solution that continuously optimizes your software costs. In other words, instead of trying to solve a yearly price increase problem, implement an ongoing, structured process with the right tooling that ensures your team can do what it takes to keep your business at peak performance while intelligently lowering your costs.
That might be a lot to take in. What I am proposing here is that you need a new lens through which to look at your challenges and new tools to help you leap-frog the problems of today and prepare for the future. A paradigm shift will help you implement innovative solutions to current challenges and inspire new ways to create value for your businesses. Including the mainframe in the broader topic of infrastructure management might just be the shift you need to help you change the game. With new thinking, you can bring forth the value of the mainframe as a strategic platform for your business and help gain a competitive advantage. Lofty goals? Maybe. But worth consideration. We have all seen what changing the game can achieve.
For more ideas on how BMC is changing the game with systems, data, and cost management, please visit our Mainframe Solutions page.
Annual BMC Mainframe Survey
The 14th Annual BMC Mainframe Survey 2019 reports optimistic trends about the mainframe's role in emerging and established businesses.
Download Now ›
These postings are my own and do not necessarily represent BMC's position, strategies, or opinion.
See an error or have a suggestion? Please let us know by emailing blogs@bmc.com.