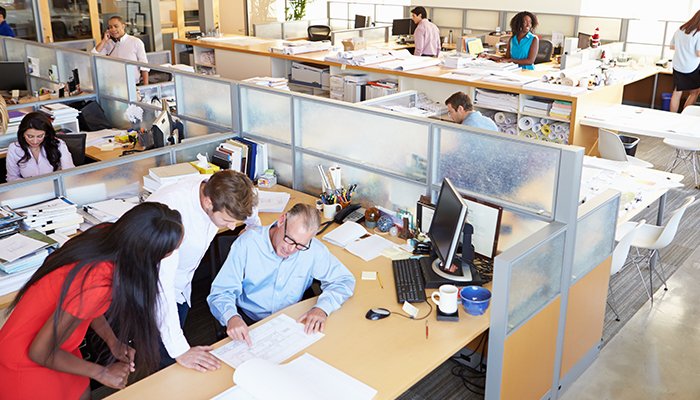 More than half of calls to professional handyman services come on Monday mornings, according to the On the House™ website. That's when homeowners call in the experts to undo the damages from their weekend do-it-yourself (DIY) projects.
I think there's a lesson here for IT. Like homeowners, IT professionals have a tendency to think that assigning internal resources is the most economical approach to projects such as software upgrades. Typically, however, it isn't. While IT staffers may know the ins and outs of your environment, and in the case of an upgrade they may be very handy when it comes to using the software, upgrading isn't the same as day-to-day use. So internal people have to spend time coming up to speed on the new release and figuring out the best way to accomplish the upgrade. Consequently, the project typically takes longer than anticipated. And in many cases the upgrade isn't done right. So IT limps along with an implementation that never delivers fully on the expected improvements, or worse, creates problems.
Having seen the results of DIY IT projects, I've learned that when you're doing something once—installing a new tool or upgrading to a new release—bringing in people who already have the necessary knowledge and experience results in a job that's completed on time, within budget, and done right the first time. A recent experience at ETS is an excellent example of the value of bringing in expert consultants to manage and implement a software upgrade. It also demonstrates the value of engaging training specialists to educate staff on how to exploit the new capabilities to squeeze out maximum return on investment (ROI).
Getting Things Right the First Time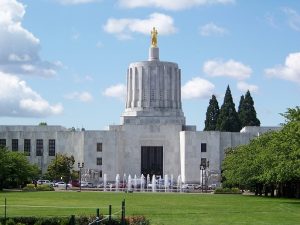 The upside of the digital revolution for government organizations is that we can continually find less expensive and friendlier ways to conduct business with citizens, partners, and peers. The downside is that digital interactions are subject to increasingly sophisticated intrusion. So we have to continually bolster our cyber defenses to keep sensitive information safe. That means keeping our servers up to date with respect to security patches. BMC BladeLogic Server Automation is our primary tool for distributing security patches to servers.
A few years earlier, ETS opted to use internal resources for an upgrade to a newer BladeLogic version to maintain security. That upgrade took four months because the people handling it had to divide their time between performing the upgrade and taking care of their normal duties.
In the past year, modifications to Microsoft 2012 Server Software necessitated a similar upgrade. This time, instead of assigning internal resources, we engaged BMC Consulting Services. The BMC project manager came in with a detailed playbook that defined exactly what needed to be done and when, so there were no surprises. The BMC technical resource had extensive experience in deploying BladeLogic upgrades, so he knew exactly what to do and how to do it efficiently. I was impressed. Our upgrade was in place in just ten business days; it was done right the first time; and we immediately began to reap the rewards.
More Than We Bargained for
What impressed me even more is that because the project progressed so quickly, the BMC technical resource had time to help us build a model for rolling out patches to our Windows 2003 servers following Microsoft's withdrawal of support for that operating system. We had negotiated with Microsoft to receive security patches for these servers, but distributing the patches would require a cumbersome, manual effort that would involve a trial-and-error, when-you-have-some-extra-time approach.
We could have attempted to automate distribution of the patches ourselves, but I estimated that would take at least four months to set up. Instead, the BMC resource leveraged his experience and brought us a solution in less than two weeks. This no-cost extra continues to deliver substantial value.
The Value of Training
Although our patching staff members had been using BladeLogic for several years and were familiar with its capabilities, we decided that refresher training for them and initial training for other staff members would be beneficial. BMC conducted onsite classes which allowed us to offer the training to a larger number of people. Local training also saved travel money and minimized the disruption that comes from being away from work and home.
Our investment in training was a smart one. Quality training directly from the experts meant that our team was ready to use BladeLogic to its fullest potential as soon as the upgrade was completed. Training also exposed BladeLogic capabilities to people who were previously unaware of them and opened our eyes to things that we could and should be doing. Since the training, the tool owners are finding more and more reasons why they like BladeLogic and they are fully prepared for a DIY approach to extending the use of the solution into other areas of our business
The knowledge gained is generating excitement about digging deeper into BladeLogic features. We've had a lot of "Aha!" moments as to how we can more fully exploit the power of BladeLogic. We're putting these ideas on our roadmap and have a solid understanding of the benefits and how much effort will be required. An important side benefit of the training is that is has unleashed an almost evangelical spirit in the IT staff.
Money Well Spent
Our investment in consulting and training is paying off handsomely. The job was completed in in the shortest possible period of time, without diverting our precious internal resources from their daily activities. The automation piece for updating Windows 2003 servers was a valuable bonus. The training prepared our patch managers to administer the solution effectively, and their productivity has increased threefold. The same number of people who were managing 900 servers now handle 2,700 servers.
The lesson we learned: Don't ask your staff to spend time becoming experts for a one-time project like an upgrade—especially when the expertise you need is readily available at a fair price. The experts will get the job done right the first time. Plus, when they leave, your technical environment will be more robust and your team's skill sets will richer, enabling them to deliver more value to the business.
E-Book: Avoid Sticker Shock—How to Determine the True Cost of Clouds
Cost reduction is one of the main reasons for moving to the cloud. Get insight into the right steps to take for migrating workloads to the cloud and reducing costs as a result.
Read the E-Book ›
These postings are my own and do not necessarily represent BMC's position, strategies, or opinion.
See an error or have a suggestion? Please let us know by emailing blogs@bmc.com.