Ouch. Squeezing your IT budget can be painful, especially when the mainframe is being asked to take on even heavier workload volumes to support the demands of the digital enterprise. To make matters worse, mainframe monthly license charge (MLC) software costs continue to rise about 4 to 7 percent a year. And these costs are huge – about 30 percent of the mainframe budget.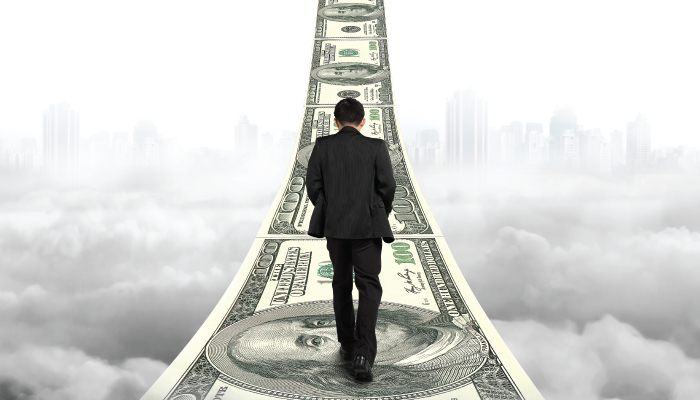 So, where's the good news? By having better insight into these MLC costs, you can manage them more effectively and reduce them. In fact, with transparent reporting, better resource control, and the ability to optimize subsystems, you can save thousands of dollars or more each month and improve your organization's cash flow.
BMC has been investing in new mainframe cost management solutions to help customers address these challenges. They are seeing results in some areas almost immediately and, in some cases, they're experiencing a 6-month ROI on their investments. And, these savings can be substantial for mainframe shops of all sizes. Here are some examples.
First, a look at costs
Most MLC software products are charged based on the peak rolling 4-hour average (R4HA) on the logical partitions (LPARs) on which they run. Companies are not charged by the consumption of the licensed product itself. So, for example, if CICS is contributing very little to a total machine peak and is present on 4 LPARs, CICS will be charged at the rate of the LPAR peak. But if you can isolate the CICS to just 2 LPARs, you might lower the overall cost.
Now, a look at customer savings
Major US transportation company drops MLC costs by 20 percent
This organization wanted to get better control over the peak R4HA, which was driving high MLC costs. Mainframe skills resources were diminishing over time and relatively new employees, who were tasked to work on the cost reduction initiative, needed to be brought up-to-speed very quickly. With a cost analyzer solution, they were able to identify the drivers of peak usage and MLC costs. Then, by using a dynamic, intelligent capping solution, they brought down the peak MSUs and rolled it back to their 2013 level. They lowered MLC costs by 20 percent and achieved an ROI in just six months.
Growing insurance company reduces peak MSUs by over 15 percent quickly and easily and improves cash flow – Projected savings are $100,000 annually.
This medium-sized mainframe shop used a cost analyzer solution to understand what was driving peak usage and identified that it was driven by a batch workload on two LPARs on Saturdays at 2 a.m. They used intelligent capping to set limits on the workload to lower MLC costs. They are now working on reducing the cap even further to help generate more savings. The team completely tested and implemented intelligent capping in two weeks, using three convenient modes to safely manage the settings and changes. All went smoothly without the business disruption that you might see when using other capping technologies.
In just six months, they reduced their MLC costs by 9 percent, saving more than $5,300 a month. As the company moves forward with more aggressive capping reductions, they plan to save even more.
And that's not all. As part of this analysis, they identified how to save $35,000 annually in "True- Up," or balanced payments for MLC costs.
Dropping the peak and their MLC will give them a lower base and accurate information to use going forward when they enter into future MLC arrangements.
More Customer Feedback
Multinational banking company uses mainframe MLC cost management solutions to reduce MLC costs while improving application performance.
Major government service provider in Australia expects to cut MLC costs by 15 percent with cost analyzer and subsystem optimization solutions. This provider expects to save about $610,000 over five years in MLC costs.
Large US retailer used solutions to model MLC cost analysis and lower peak MSUs through dynamic capping, with a predicted savings of $205,000 per year in MLC costs.
Our customers are excited about the many opportunities to reduce mainframe MLC costs. These solutions are available to help you generate savings that you might never have even imagined were possible.
Annual BMC Mainframe Survey
The 14th Annual BMC Mainframe Survey 2019 reports optimistic trends about the mainframe's role in emerging and established businesses.
Download Now ›
These postings are my own and do not necessarily represent BMC's position, strategies, or opinion.
See an error or have a suggestion? Please let us know by emailing blogs@bmc.com.