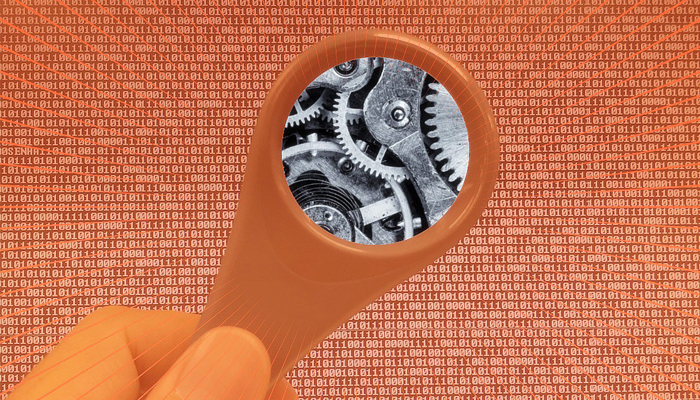 The Digital Transformation Playbook from BMC & PSFK uncovers how companies need to collect the right data and process it properly to plan for the future
According to a recent report from Accenture, "Big Success From Big Data," researchers found that 89 percent of respondents who have implemented at least one big data project see it as a way to revolutionize business operations, and 85 percent believe big data will dramatically change the way business is done. Information is a competitive advantage in today's marketplace, but only if businesses know what kind of data to collect and how to utilize the most important bits of information. With access to more data than ever before, a clear means exists to get ahead of the competition and improve internal operations. However, companies need the right tools and processes in place to translate this data into actionable insights. These crucial systems can help organizations unlock hidden knowledge, enable faster and more informed decisions, drive new innovations and build forward-looking plans for the future.
"Big Data is actually a misnomer. Defining a robust analytics architecture and constructing deep and wide 'data lakes' is simply the how—what's most important is to focus first on defining the insights the business needs to inform strategy and execution. Customer analytics and operational process audits are two areas where Big Data can impact top line revenue, expand bottom line profit, and improve customer satisfaction," said Herb VanHook, VP & CTO, BMC Software.
As laid out in the Digital Transformation Playbook, there are key challenges in completing these tasks. Businesses frequently have trouble pinpointing which data to choose to analyze. The right questions have to be asked in order to reach the correct answers for solving problems. Even after data is collected, saving and keeping that data secure is a hurdle. Finally, results have to be distributed accurately to key decision makers who then have to take the step of processing this data and transforming insights into actions. Databases themselves must constantly be updated and processed in order to provide value.
While this process may seem daunting, there are two main digital transformation strategies to follow:
Customer Analytics
Data collection of this sort helps businesses understand its customers, which drives engagement, retention and sales.
Operational Auditing
An internal analysis is also necessary to streamline operations, improve performance and identify new areas for innovation.
The Digital Transformation Playbook explores how big data is now the main source of decision-making for businesses. Companies who prioritize the collection and analysis of external and internal data are the ones that can find an edge in their market. Without effective data collection and adoption, companies will easily fall behind in any market. In this era, it is possible to attain all the necessary information to advance.
The Digital Transformation Playbook is a report and 5-week series from BMC and PSFK Labs that identifies the opportunities and challenges that traditional companies face when transitioning into a digital enterprise. The comprehensive study provides a roadmap to help high level decisionmakers determine where to begin, what to do and how to follow through. Download the full report here and check back daily for exclusive content on the strategies, technologies and services that are helping businesses keep up with ever-evolving demands of the marketplace.
A primer on digital transformation leadership strategy
Learn the fundamentals of innovative IT leadership with practical steps so that you can start leading digital transformation within your company.
Download Now ›
These postings are my own and do not necessarily represent BMC's position, strategies, or opinion.
See an error or have a suggestion? Please let us know by emailing blogs@bmc.com.