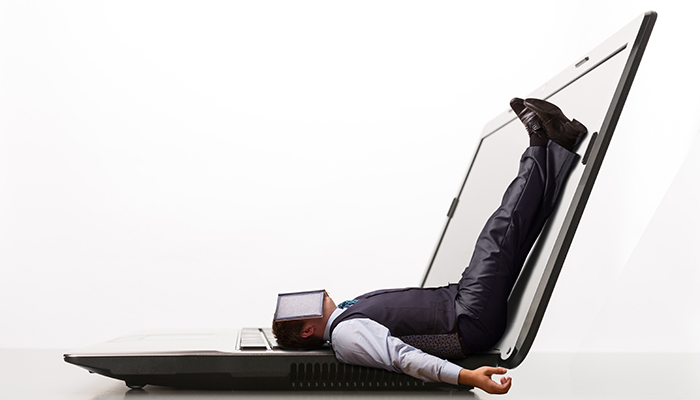 The best executive is the one who has sense enough to pick good men to do what he wants done, and self-restraint enough to keep from meddling with them while they do it.  —Theodore Roosevelt
You've heard it said that "change is the only constant," but, in my experience, the failure rate of change comes awfully close! The research figure of 70 percent failure in ITSM change management initiatives hasn't improved over the last few years. Why? A core reason, typically, is the insufficient focus on the activities and practices that need to be carried out to embed change within the organization's culture.
Why Change Is So Hard
We often underestimate the people-related risks to change. The beast we call an "organization" is made up of the attitudes, beliefs, and culture of the individual, multiplied by the teams, and then multiplied again with the departments, business units, and so on. Change brings uncertainty, ambiguity, confusion, anger, and resentment. All too often, leadership lacks the tools to manage through all of that and, as a result, this intangible aspect turns out to be the greatest challenge.
(If 'Murders & Acquisitions' and restructures are challenges that you face, then I recommend looking at my TFT12 presentation on the subject here.)
In general, people resist moving out of their comfort zone even with a small process improvement; rarer still, do they enjoy adjusting to large changes like organization restructures. In my experience, the most common reason why service management change initiatives fail to yield their promised return is that change leadership misunderstands behavior cues and ends up mismanaging them. Specifically, I am referring to passive resistance, inertia, and stress—and not just from the IT staff, but from customers too!
It's Not One Size Fits All
Everybody responds to change differently, at different speeds, and with different emotions, making it difficult to predict what behaviors will result. Not to mention that you, the leader, are also adapting to change and may find that you feel as out of sync with your staff as they are with one another and the organization. It's not uncommon for this emotional roller coaster to bring disruptive behaviors that affect the organization; in fact, the failure to recognize that all this will happen is a failure of management!
So, change managers do well to learn and apply some basic psychological principles to help everyone make the necessary transitions. If you are reluctant to invest the time and effort, just imagine the positive power of personal transformation multiplied across the entire organization!
Things you can do to help with managing change:
Be highly visible. Now is the time for "Management By Walking Around" (MBWA).
Manage expectations. Reinforce your credibility with open, honest communication.
Encourage questions. Allow people to feel comfortable coming to you for information.
Explain. Be sure you are communicating the "why" of the change.
Define your core message set. Adapt as needed to reach multiple people in multiple roles.
Stick to the message. Don't confuse people by going off track.
Manage your own emotions and behavior too. Be aware that your teams are watching you and, like a mirror, will reflect your behavior.
Be able to explain the line of sight to the 'new way of being' and how the employees can help.
Demonstrate your trust in workers' expertise. Ask for their input about the impacts as well as for their recommendations.
Don't paint too rosy a picture. Change can be hard but, if well-planned and communicated, it is attainable.
We all know that change can be a convoluted, political minefield that fails if not well-balanced. Being human, we all have a tendency to revert to what's comfortable and familiar. Not every model works for every change, nor every part of a change. Tactics and patterns like training, metrics, and reporting may or may not suffice; when they don't, it's wise to be prepared to look at other ways to approach the change.
Modelling Change
Here are two change models that, I believe, provide a good framework to manage the above steps and successfully embed sustained change.
ADKAR
A widely used (and extraordinarily powerful) change model that can be used in both your personal and professional life is Prosci's ADKAR® Model. It uses five core building blocks to help implement change:
Awareness of the need to change: Communicate why it's important.
Desire: Make a case for participating and supporting the change.
Knowledge: Help people understand how to change and function in the new way.
Ability: Provide the skills to implement and behave through and after the change.
Reinforcement: Give feedback while the new becomes normal for everyone so the change is sustained.
Balanced Diversity
"Like ensuring you have food from the four food groups for balanced health" is how Karen Ferris, author of the book Balanced Diversity, describes this approach. It is a framework for change that offers practical tactics to create a balanced program of practices you can apply, and make the change stick.
Based on formal research in organizational change, there are 59 distinct practices. These are grouped into formal and informal approaches that take into account your current commitments and what is motivating you to move forward on your journey in change.
This value-based approach is more meaningful to the business than common IT change metrics that are numerically based. These practices are not limited to a particular size or type of organization; it's a framework that can work for all sorts of change, whether strategic, tactical, or operational in nature.
Leading through Transition
Let me leave you with a final thought. If you are to lead effectively through transition, you will not survive without these three behaviors: