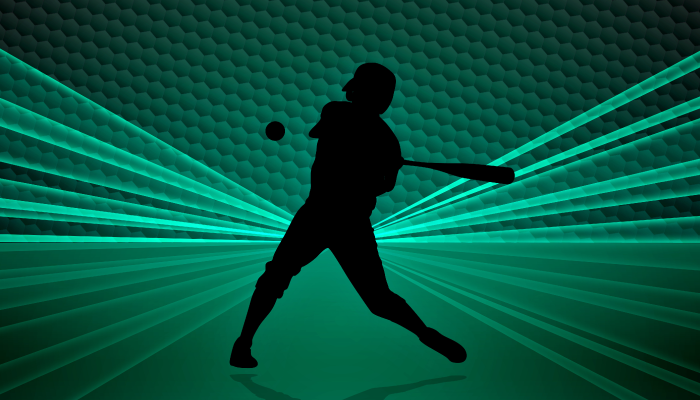 It's baseball season again – a time to watch your favorite teams and players compete. When each pro player is coming to bat, the scoreboard displays batting statistics to give you more insight into the player's history and performance. Players can't hide from the numbers. Metrics and predictability matter – both in baseball and in managing costs on the mainframe.
BMC has developed an ebook  that shows how BMC customers have helped their organizations "win" in the highly competitive field driven by digital business. They achieved better insight into cost drivers and were able to reduce costs and meet business demands for instant access and availability 24×7.
Pick the right team and equipment
When it comes to recruiting players in sports, coaches use a variety of analytics to choose what they consider to be the right combination of players. The key is to understand which players might give the team the best chance at exemplary results, and to use that formula to select players carefully. Recruiting no longer follows the old rules of the game. It's much more sophisticated.  As was demonstrated in the movie, "Moneyball," a successful approach is to look for the players who had the highest on-base average, for example. Those are the players who consistently score the most runs and can lead their teams to victory.
Gathering this type of insight also applies to managing mainframe Monthly License Charge (MLC) software costs. These costs can represent 30% or more of a typical mainframe budget. Just like coaches, IT needs visibility into what's driving MLC costs. Organizations are charged based on the peak four-hour rolling average (4HRA) for MLC products, such as DB2, IMS, and CICS.  A cost analyzer solution like BMC Cost Analyzer, AKA the "equipment," can provide that superior insight. With that knowledge, the mainframe team can save money by taking proactive action on the recommendations that are quickly built (such as using dynamic workload capping and tuning).
Play Ball — at Your Pace
The savings can be substantial. In fact, some companies have been able to reduce MLC costs by 10-30% with MLC cost management technologies (take another look at the BMC Mainframe Customer Success eBook). Fortunately, managing MLC costs can be done fairly easily and IT organizations can do this at their own pace. For example, a major data center for the banking industry used Cost Analyzer to determine how to reduce costs by moving customer information control systems (CICS) workloads to smaller local partitions. This helped the organization get more favorable pricing.  The analysis gave the CIO better insight into what was really happening on the mainframe. The company estimated cost reductions of more than $64,000 a month by running workloads on smaller logical partitions (LPARs) to reduce costs.
Hit a Home Run with MLC Cost Management
One insurance company discovered that using the BMC Cost Analyzer and Intelligent Capping solutions paid for themselves in just six months, giving the company better control over MLC costs. Learn more about how BMC customers are playing to win and lowering MLC costs.
Annual BMC Mainframe Survey
The 14th Annual BMC Mainframe Survey 2019 reports optimistic trends about the mainframe's role in emerging and established businesses.
Download Now ›
These postings are my own and do not necessarily represent BMC's position, strategies, or opinion.
See an error or have a suggestion? Please let us know by emailing blogs@bmc.com.