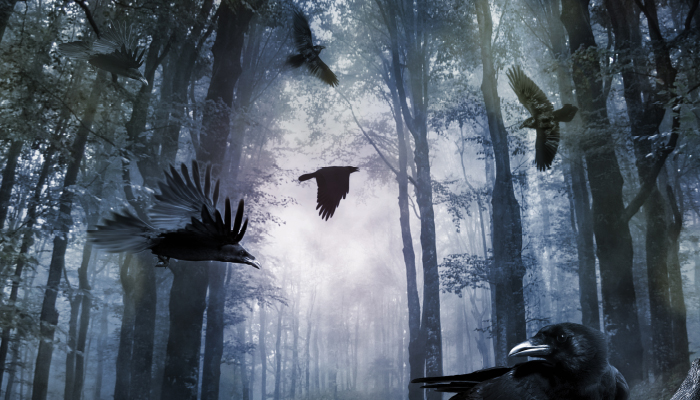 Houses that display jack-o-lanterns, giant spiders, and pictures of dancing skeletons remind us that Halloween is almost here and your enterprise better be ready. Really? Why? Well, Halloween, like other holiday and seasonal spikes, can be particularly scary if you're not fully prepared for the explosive growth of transactions we're seeing today, driven by the changing demands of the digital enterprise. Fortunately, we can show you how to turn these IT nightmare challenges into sweet dreams.
You might be thinking, "What does all this have to do with mainframe management?" Keep in mind that more than ninety percent of new customer-facing applications access a mainframe, so the mainframe is critical to the success of digital business. Trick-or-treaters that visit houses expect candy to be there when they arrive, just as your customers expect your applications to meet their business demands with high availability and fast transaction speeds enabled by the mainframe.
Here are some common IT horror stories and digital business challenges along with tricks to manage them strategically within the mainframe.
New types of data and greater data volumes can be frightening.
The mainframe was originally designed to contain structured data, but digital transformation propels tremendous growth of unstructured data which is more complex to manage. In addition, the volume of data is growing exponentially, with the digital universe doubling in size every two years. This surge in new types of data and increased volumes puts tremendous pressure on back-end processes that are driven by online transactions. Deploying a mainframe cost management solution that is designed for the digital enterprise can help IT reduce monthly license charge (MLC) costs by up to twenty percent, while maintaining the level of service today's customers expect.
Rising mainframe (MLC) costs are scary.
Here's a scary statistic: thirty percent or more of overall mainframe costs are attributed to MLC for essential products, like IBM® CICS®, DB2®, and IMS, to name a few. MLC software is charged under a variety of complex licensing models, and the costs typically increase four to seven percent per year. In many cases, the MLC cost is determined by the peak rolling four-hour average (R4HA) calculated each month. With cost management products like workload capping, system optimization, and a cost analyzer, it's possible to reduce these costs dramatically.
Availability and performance nightmares abound.
IT needs to do more with less. If customers can't conduct business when they want to, you could lose them to a competitor. Your customers want 24×7 availability and minimal response times. However, unpredictable transaction patterns and volumes across the digital model make it even more difficult to deliver on performance expectations. Again, here is where the heightened focus on applications for the digital economy depends upon the mainframe. Intelligent performance management solutions, like workload capping, can help reduce costs by limiting non-critical work during the peak R4HA without impacting the critical work.
Inefficient subsystem placement raises costs high enough to make you scream.
Most products that incur MLC are charged according to the peak R4HA within the logical partitions (LPARs) on which they run. That can be very expensive if you don't optimize the subsystem placement of these various products. A subsystem optimization solution enables subsystems to talk to each other and reduces MLC costs dramatically by separating subsystems and moving them to separate LPARs.
Reporting, planning and tracking MLC costs are a nightmare.
MLC licensing models are complex and you need the right tools to identify and track these costs. Spreadsheets and homegrown code created to manually track fees can be error-prone and time-intensive. A cost analyzer solution provides insightful reporting, MLC budget forecasting, and impact modeling to help you save anywhere from five percent to twenty percent (or more!) on MLC costs.
You haven't tuned your applications during peak periods and you're afraid of how this impacts your costs.
As digital engagement creates differing demands for applications, it's important to further improve consumption efficiency and reduce costly bottlenecks. Solutions are available that can identify which application tuning efforts will provide the greatest MLC savings, determine which codes to tune, and prioritize the effort spent on tuning. 
You can avoid these and other horror stories at Halloween—and throughout the year. There's nothing to fear and so much savings to gain. With strategic mainframe management solutions in place, you can make some of your MLC costs disappear while driving the success of your digital enterprise.