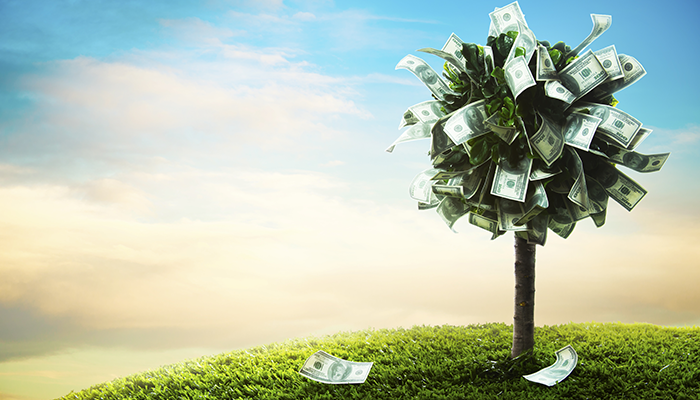 Summer is here and the year is almost half over. If you haven't already, it's a good time to re-examine your IT budget and see how it looks through 2016 and beyond. Because mainframe Monthly License Charge (MLC) costs represent about one-third of the typical mainframe budget, think about how much you can save by managing them more effectively. MLC costs cover licensing for popular mainframe software from IBM®, such as DB2, IMS, CICS, and MQ.
And, it's also important to keep in mind that the mainframe powers digital business, which is accelerating at a rapid pace. In fact, a whopping 91% of new client-facing apps will require mainframes to complete transactions, according to IBM.
So, here's the challenge. The mainframe must process more workloads and data than ever before, deliver exceptional performance to meet consumer demands for instant availability, and do all of this cost effectively – at a time when budgets are flat or even shrinking. Does that challenge sound familiar to you? If so, be sure to avoid these common, costly mistakes:
Relying on manual processes to track the peak rolling four hour averages (R4HA). MLC costs are calculated based on the peak R4HA. As the peak average increases, costs go up. Spreadsheets and manual processes can't capture the dynamic nature of mainframe workloads, which makes it difficult to calculate what's driving peak. So, if you want reduce costs, you need a to get a real-time view of what's running on your systems and how this impacts your MLC bill. This view is available with BMC Cost Analyzer for zEnterprise®.
Failure to model proposed changes to see how they impact costs. Digital workloads are complex and any changes to them could have serious consequences. That's why it's important to leverage cost analyzer, which makes it easy to model how a proposed change impacts the costs, availability, and performance of applications and systems.
Performing random acts of capping. When it comes to capping, take a strategic approach. Hard-and-fast caps can create more problems than they solve because they may not be based on when or where a specific workload needs to run. BMC's intelligent capping solution makes you aware of the capacity and workloads running on various logical partitions (LPARs). This solution provides the level of visibility needed to effectively adjust caps that prevent costs from increasing.
Missing opportunities to save by optimizing subsystem placement. Did you know that MLC costs can be reduced significantly and safely without disrupting the business if you remove the requirement that specific subsystems reside on the same LPAR as the database being accessed? By optimizing subsystem placement with BMC Subsystem Optimizer for zEnterprise®, you can conveniently turn on or turn off subsystems on a particular LPAR. Then you can activate them on the LPAR that's the most cost effective. In addition, you can increase availability because the solution provides built-in data redundancy and recovery capabilities.
Not using advanced negotiation strategies when renewing MLC contracts. You need to implement the MLC reductions before negotiating your contract renewal to show that your MLC estimates are accurate. Don't do this negotiation alone, either. Consider enlisting an expert consultant to help you, such as David Wilson of SZS Consulting.
Inability to identify opportunities to reduce costs by tuning workloads and applications. If your code is inefficient or your monitoring solution consumes too much CPU, you could be paying more in MLC costs than necessary. Consider using a solution that identifies inefficient workloads and applications and using a more efficient monitor.