This is a continuation from my previous blog which highlighted the challenges IT faces to remain relevant.  Part 2 touches on area of asset management, key trends and provides several recommendations for IT to evolve to better support the organization.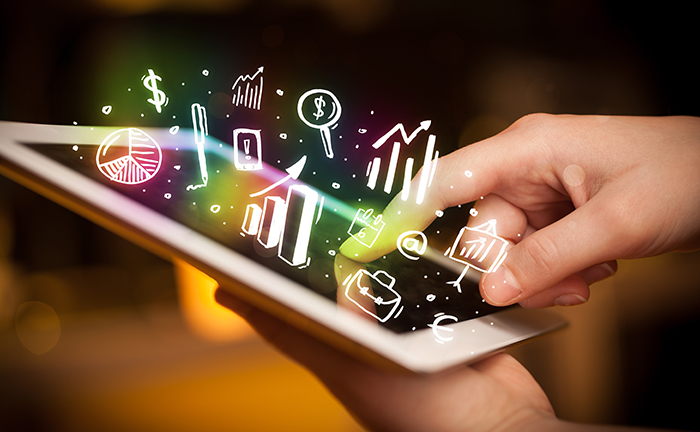 The Simpler Days
When I started in IT Asset Management back in the 90s even before the Y2K became a concern, the few companies who were managing their assets had different priorities and challenges with relatively simple needs.  Their focus was on tangible hardware assets, many too big and/or too heavy to move, although the 30 lb laptops did come with their own snappy hardcover suitcases.  Cell phones didn't yet exist, except for maybe the ones which required two hands to hold and looked like a shoebox.
On the software front, software was typically an afterthought as few vendors performed audits.  Many vendors (not all) were focusing their revenue streams on hardware sales.  As the market took a major hit between 2000 and 2002 (a drop of nearly 15% CAGR), the "fear factor" days were triggered when software audits or the threat of an audit was an opportunity for vendors to expose a new and/or larger revenue stream, as well as create a new business for "audit" consulting firms.  Now I'm not arguing that this strategy was wrong, good or bad, but merely pointing out the emergence of this growing strategy which really started to increase the focus on software in the early 2000s.  I will devote several other future blogs to the topic of software and its challenges, opportunities and best practices.
I digress.  Now back to those early days.  Anyone performing some level of IT Asset Management was typically using spreadsheets or Microsoft Access databases to manually track their assets.  A few had processes in place.  Many had informal, ad hoc processes with little to no governance.  No standards existed and distributed environments were still in their infancy.
Moving and Many
My oh my, how times have changed.  Contrast the not so distant past with today to see the dramatic shift from physical to virtual and cloud assets, the limited number of physical and stable assets to the proliferation of highly mobile IoT devices and virtual assets with a new set of users with new expectations.
Remaining Relevant
Over the past decade, this shift has forced IT Asset Management programs to change to remain relevant. Below is a table summarizing a number of key shifts and themes in ITAM today.  I recommend that you evaluate your current ITAM program and roadmap against these high level topics/themes and identify tactical opportunities to tackle a few in the short term, and to create a longer term strategic plan to account for each of these items.  This will help your IT organization remain relevant by evolving your IT Asset Management program, while mitigating the risk of shadow IT.
Yesterday (1980s-2000s)
Today and Beyond (2010+)
IT Asset Characteristics & Scope
On premise, Private (tangible)
Cloud, Public (less tangible)
Physical
Physical, Virtual/Cloud, IoT
Software Identification and Compliance (little focus until early 2000s with the rise of audits)
Software Optimization (entitlements, usage, efficiencies)
Distributed
Datacenter and Mobile/BYOD to IoT
Reactive (repository)
Proactive (monitor and predict)
Tool focus
Process & organizational/user focus
ITAM Standards
None
ISO and ITIL (somewhat), ISO-19770
ITAM Themes
The What? (count, asset view)
The Why? (value, services view)
Service Management
Support (supporting end user)
Broker of Services (empowering end user)
Audience
Back office (ex. IT, Finance, Legal)
Front office (end users)
A Journey, Not a Destination
Back to Ben Franklin now, to avoid being "finished" we must never stop changing. In today's more digital world, the management of one's "assets" requires a newer way of thinking.  It is no longer sufficient for organizations to focus primarily on the more traditional assets, but instead their focus must be on their end users, their needs and how IT can ultimately become the broker of services.  Become a champion for IT within your organization, develop a strategic roadmap accounting for these newer trends while tactically delivering shorter term successes in order to build the momentum for continued growth, success and relevance.
Getting the most return from your IT investment starts with a clear view of all your hardware and software assets. BMC software helps you gain visibility, compliance, and control of your IT assets to reveal the true value they deliver.
Find out More:  http://www.bmc.com/it-solutions/asset-management.html