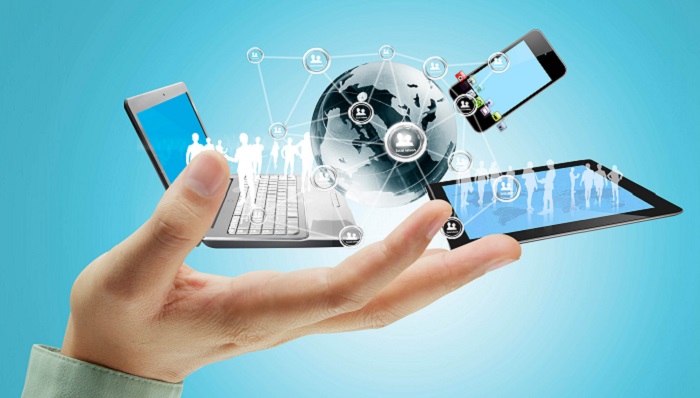 "When you've finished changing, you're finished." (Ben Franklin).
Transformation is the New Change
I don't typically start a blog post with a quote, but this one resonates on many levels in both life and in business. More importantly though, it highlights the theme of this blog, which is the evolution of IT and more specifically, the evolution of IT Asset Management programs to remain successful and relevant in the age of Digital Transformation.
The Perfect Storm
In the business world, a perfect storm has been brewing for IT organizations as they manage a proliferation of expanding technologies and deal with increasing customer expectations, all while trying to maintain control.  The confluence of pressures are ultimately challenging IT departments to change the organization's perception of them from the "Department of No" to the "Department of Know How".
Think about the number of devices that most individuals have today as compared to ten, five or even just a few years ago.  Think about how impatient we've become (speaking for myself of course) when an app takes more than a few seconds to respond and think about the increasing number of options your customers have to address their business needs.
Convergence of Consumer and Business Worlds
Technology on the personal front is influencing expectations in the business world. End users are expecting the same experience which spans from more current and collaborative user experiences to the convenience of anytime and anywhere.  With this convergence of expectations, it's not surprising "shadow IT" has become an increasing challenge for many organizations, which takes me back to Ben Franklin's quote, paraphrased as, "If you don't change, you will no longer be relevant."  Shadow IT is the primary result of an organization not changing, or in many cases, not adapting fast enough.
As history has proven, to remain relevant you must understand, anticipate, embrace and manage change. In the world of IT Asset Management, there are many trends driving teams to adjust their current strategy.  The remainder of this blog will highlight a number of IT Asset Management trends and what you should consider when evolving your Asset Management Program to maintain success and relevance in this age of Digital Transformation.
Pros and Cons
Generally, the increased adoption and proliferation of technology has impacted everyone in a positive way (addictions aside). But as much as technology has improved for the consumer, it has increased at least that much in complexity for those responsible for managing it (i.e. the back office), just ask any IT Asset Manager.  Although there have been some improvements such as ISO/IEC 19770 standards, many trends like virtualization, cloud, Software as a Service (SaaS), and Internet of Things (IoT) have created new challenges and increased complexities, making the survival of a successful IT Asset Management program even more challenging.
My next blog, part 2, will be a continuation.  We will dive into the area of asset management, discuss the key changes and themes and make several recommendations to help your organization's IT department evolve, increase in value and remain relevant.