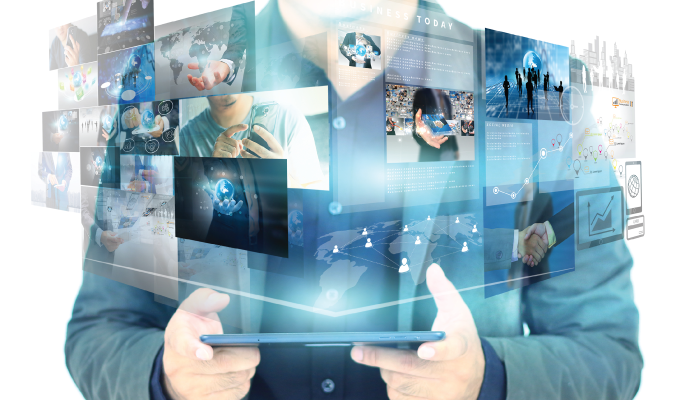 Any team tasked with launching a new business critical application or service can appreciate the angst and anxiety that comes along with the excitement of a big launch.  And regardless of how well DevOps and Agile philosophies and practices are embraced, performance testing is a critical step in the process of launching a new application or service, especially when there is a hard deadline looming and thousands of users lined up on day one.
If this situation is one you identify with, then you can absolutely relate to the situation Jennifer Brownson, Senior Manager – IT Quality Assurance with BMC IT, recently faced as BMC launched its new Digital Workplace portal, built on the Sharepoint platform, that supports over 6,000 employees around the globe.  This exciting new service provides a variety of employee services from benefits and payroll, to training, and a variety of other regional employee services.  Working closely with product development teams and the line of business, Jennifer and her team were focused on using agile methodologies across all roles, including infrastructure, development, business analysis, QA, and project management to drive the successful launch of the BMC Digital Workplace.  During the last agile sprint leading up to the launch, testing revealed serious performance issues – the application was consistently taking over 60 seconds to load in the QA environment.
Following application performance management best practices, Jennifer and the broader team needed a way to:
Mimic the user experience remotely
Monitor what is happening with each web transaction
Pinpoint where to tune the service by pulling together threads coming in all across the app ecosystem
Leveraging TrueSight App Visibility to learn the latency of the different web page components projected the end user experience for Jennifer and her team. The latency data enabled them to diagnose problems within the code, and monitoring was installed on web servers which began to collect data immediately. The team was able to see traces, queries and the associated latency, where the latency was occurring and why. Armed with that knowledge, they were able to easily discern the source of the delay. From that trace they created a test to determine whether the performance issues originated between the app and the database, or with compute resources.
Using the performance test, the team pinpointed the causes of latency in the BMC Digital Workplace.  The test also uncovered network latency issues they were able to proactively address.  The combination of performance testing and WAN acceleration techniques used to address network latency worked so well that they have been adopted as a best practice for QA testing for applications at BMC.
The team now automates all performance testing. Any time a migration is performed to the QA environment an automated performance test suite runs overnight, providing the developers with the necessary data to troubleshoot any new performance issues the next morning.
Application performance management best practices enable teams to launch and maintain better application performance by:
Identifying components in an app ecosystem that take the longest time to run for targeted tuning
Discovering latency on each application node, latency on DB queries, and trace details
Understanding the performance of the application, web tier and DB tier in a single view
TrueSight App Visibility provided a much needed bridge between Quality Assurance, Central IT, App Development, and the Network team at BMC as they faced the exciting launch of the BMC Digital Workplace; plus they were able to reduce the BMC Digital Workplace load time from 61.6 seconds to under 5 seconds.  Leveraging application performance management best practices can help your team create the best app experience while meeting the needs of your digital business partners.
Learn more about how BMC can help you adopt application performance management best practices with TrueSight App Visibility.
Get practical guidance for AIOps
IT operations teams have to work faster and smarter than ever to meet the demands of digital transformation. This e-book offers a practical, real-world look at ways artificial intelligence can improve the speed and efficiency of
ITOM
.
Download E-Book ›
These postings are my own and do not necessarily represent BMC's position, strategies, or opinion.
See an error or have a suggestion? Please let us know by emailing blogs@bmc.com.