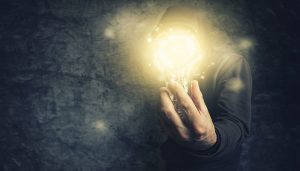 I am very proud to announce the general availability of BMC's DB2 Solutions for z Systems v12.1 which launched December 9, 2016.  BMC's 12.1 release once again highlights our dedication to the future of DB2 on z Systems. DB2 z/OS is the database of choice for enterprises requiring the scalability, reliability and availability that only it can provide.  DB2 for z/OS v12 extends the reach and capabilities of these advantages to the needs of digital business.   DB2 v12 is capable of 11.7 million inserts per second, allowing up to 256 trillion rows in a table, and even faster analytical insights.
These new capabilities, however, create incredible challenges for DBAs responsible for managing their company's most valuable asset – data.  BMC's DB2 Solutions for z Systems v12.1 provides IT with the tools they need to overcome these challenges and capitalize on the data management capabilities. The investment BMC has made is clear:
"BMC invested approximately 200,000 development and QA hours to deliver 23 distinct products to our customers—all within just six weeks of IBM's release of DB2 12. Our new, improved DB2 products can help our customers save more than ever before" – Jonathan Adams, GM – zSO – BMC Software. 
BMC 12.1 is a major leap forward in innovation.  This should come as no surprise to anyone paying attention to the mainframe space.  BMC continues to be the leader in innovation in this space not only providing new processing techniques but bringing new products like LOBMaster to the marketplace and even creating an entire new segment for MLC cost optimization.  BMC 12.1 carries on this culture of innovation by:
Tightening the integration across all product lines with the industry-leading Next Generation Technology Utilities that make it possible to manage growing data volumes with adaptive autonomics while providing full, continuous availability to business applications with zero downtime.
Providing incredible support for dynamic SQL to support modern applications and modernize backup and recovery techniques to ensure the welfare and preservation of data.
Delivering further enhancements to BMC Workbench including recovery reporting on tablet devices for a mobile and modern workforce, advancing how DBAs connect to the mainframe into the 21st
Perhaps the most exciting part of BMC's v12.1 is that we are not done innovating.  BMC is already looking to the future and actively working on modern techniques, advanced processing capabilities, automation enhancements and new products and product segments to continually support our customer's drive to digital business.  Make no mistake, innovation is alive and well on the mainframe and BMC is leading the charge.  We pride ourselves on our commitment and dedication to the Z platform and our customers who look to us as their innovative partner in overcoming the challenges of data management in the age of digital business.
To find out more about BMC's v12.1 and Next Generation Technology, please visit http://www.bmc.com/it-solutions/database-management-db2-zos.html