Digital engagement is creating dramatic changes in the way IT organizations support business requirements. The demands caused by the exponential growth in digital business will become even greater in 2016. IT Operations Management organizations must take new approaches to prepare the mainframe for addressing the challenges of higher volumes of data, increased transaction levels, and new types of data. Here are some guidelines to help your organization get ahead of the curve. You can also learn more by viewing this webcast featuring Raymond Paquet, Managing Vice President of Gartner, and myself, John McKenny, Vice President of Marketing and Customer Support of ZSolutions Optimization for BMC.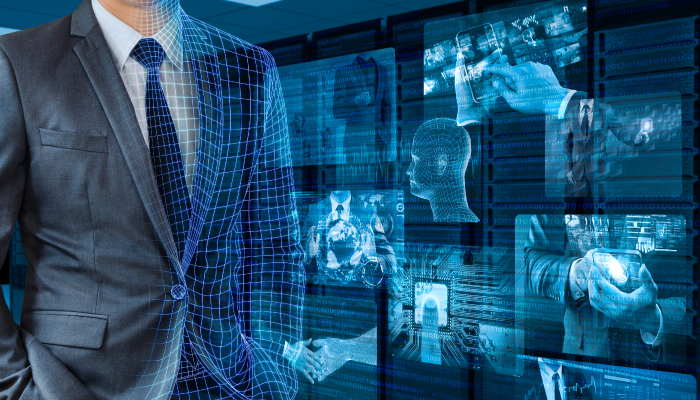 Get ready for increases in transaction levels and their impact on your infrastructure.
People have access to applications from so many different types of devices and that drives up transaction levels. For example, millennials in particular are more likely to use their phones to pay for items and check their banking balances more frequently than other groups. This greatly increases the number of transactions that involve the mainframe and your existing infrastructure needs to be able to support this growth in activity while continuing to deliver lightning-fast performance.
Understand new data management requirements and leverage innovative technology to support digital business initiatives.
There's an explosive increase in the amount of unstructured data created by cell phone conversations, texts, messages, selfies, videos, and so on. Analyzing this data creates new business opportunities but puts more demands on managing the data to drive new business opportunities and revenue. Next-generation technology can process massive amounts of data with less storage and less CPU than older technology.
Meet higher expectations for performance and availability.
Successful businesses have high-performing applications and must deliver exceptional performance or risk losing customers. IT must be able to predict performance very effectively to enable driving higher levels of performance and availability.
Monitor all of the mainframe subsystems to address the volatility of digital engagement.
Your monitoring solution should be able to monitor the entire application stack and subsystems and ensure performance. Automation can remove human error and eliminate the potential of unplanned downtime.
Look for more ways to cut costs in Mode 1 IT to fund innovation for Mode 2.
Mode 1 represents traditional IT and is focused on ensuring availability, performance, reliability and security. Innovative digital requirements are in Mode 2. You need to cut costs in Mode 1 to allocate funding for innovative projects in Mode 2 that will help your organization meet new digital business requirements.
 
Provide higher levels of automation to address the skills issues.
By providing intelligent automation, you can respond more quickly to business needs without increasing staff requirements.
Use intelligent capping to manage peak demands while reducing costs.
IT can no longer afford to just "set it and forget it." Instead, IT must use adaptive methods to manage changing workload demands in the environment, such as intelligent capping, and do this without breaking the budget or impacting the performance of critical applications.
Focus on reducing mainframe Monthly License Charge (MLC) costs.
The single largest costs in mainframe bills are IBM MLC costs, which represent about 30 percent of overall mainframe expenses. By understanding what goes into the MLC bill and using MLC cost management solutions, you can achieve significant reductions to MLC costs through cost analysis, tuning, adaptive capping, and subsystem optimization.
Are you ready to deal with the increased challenges created by the explosive growth in digital engagement? View the webcast replay with BMC featuring Gartner and you'll discover how companies are meeting these demands with new approaches and technology.
Annual BMC Mainframe Survey
The 14th Annual BMC Mainframe Survey 2019 reports optimistic trends about the mainframe's role in emerging and established businesses.
Download Now ›
These postings are my own and do not necessarily represent BMC's position, strategies, or opinion.
See an error or have a suggestion? Please let us know by emailing blogs@bmc.com.