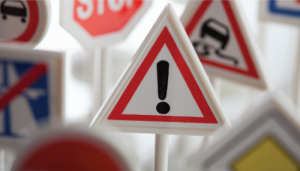 Enterprises are getting flooded with data on the mainframe and organizations that aren't prepared are getting soaked. Data volume is exploding, objects are getting bigger, and even planned downtime is unacceptable and costly if you can't meet business demands for availability and performance. This perfect storm of data flooding is also happening at a time when more than 90 percent of new client-facing apps will require the mainframe to complete transactions.
So, how do you know when to transform data management? For an in-depth overview, check out this on-demand webinar with BMC and guest Forrester . Here are five key points and warning signs that are discussed in the webinar.
#1   Data is growing on the mainframe at an astronomical pace and DBAs can't keep up.
With this massive wave of data hitting your systems, consider how to address these challenges with best practices and next generation technology. Otherwise, applications can slow down, response time can increase and the tools that you use and your staff can be stretched to the max. This forces DBAs to perform workarounds that are time consuming, not scalable, and may not work in the long run!
#2   Large database objects, especially unstructured data, are not reorganized as often as needed and workarounds aren't working.
Not only is database volume exploding today – it's also a different size and type than traditional data. Many objects are simply too large to reorganize on a regular basis. Unstructured data is like a sleeping giant that can be a big problem if it wakes up. You need to understand whether the processes that are implemented guarantee data integrity. You need to check your systems routinely, just like with traditional data.
#3   Don't underestimate how much system and application performance improves after routine maintenance.
Often DBAs may be so busy trying to get work done that they may not be sure when things should be completed or realize the importance of various tasks. In fact, in a recent survey discussed in this webinar, 58% of respondents planned to reduce the frequency of database maintenance altogether! That would be a huge mistake because lack of maintenance can lead to poor performance and customer dissatisfaction.
#4  Planned outages are growing but downtime and maintenance are increasingly expensive.
Scheduled maintenance and downtime per month is exactly counter to the always-on demands of today's digital business and can cost more than $7,000 a minute.1 Yet reducing maintenance compounds the problem and increases the risk of an outage. Why realize that your system is not optimized on a Monday and wait until the regular maintenance window the following Sunday to fix it?
#5   You don't know where you stand in terms of data management.
Ask your DBAs these questions to help assess your organization's data management status.
Are they performing as many reorganizations as needed?
Is the schedule based on what applications need or on what you're capable of doing with your current technology?
Are there objects that you simply cannot process at all because they're too big?
Can you measure performance gains by doing the reorganizations?
What is your strategy for maintaining unstructured data?
How to tackle these warning signs before it's too late
The key to transformation is to become a digital master that can routinely and automatically optimize 100% of the data all of the time. Digital masters report a 10% improvement in application performance and cost with no downtime. Our customers do this with the help of BMC Next Generation Technology for DB2.
Want to learn more? Watch this on-demand webinar John Barry from BMC and guest Noel Yuhanna, principal analyst from Forrester on Transforming Data Management for Digital Business.
1 Transforming Data Management for Digital Business, A commissioned Technology Adoption Profile conducted by Forrester Consulting on behalf of BMC, September 2016↩